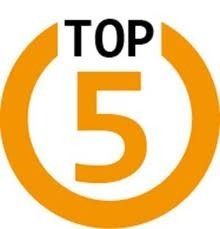 Click HERE for a complete list of participants.
FAVORITE BOOKS OF THE YEAR (SO FAR)
Surprisingly, it was pretty easy for me to pick my Top 5 this week because there have been some obvious stand-outs for me so far this year.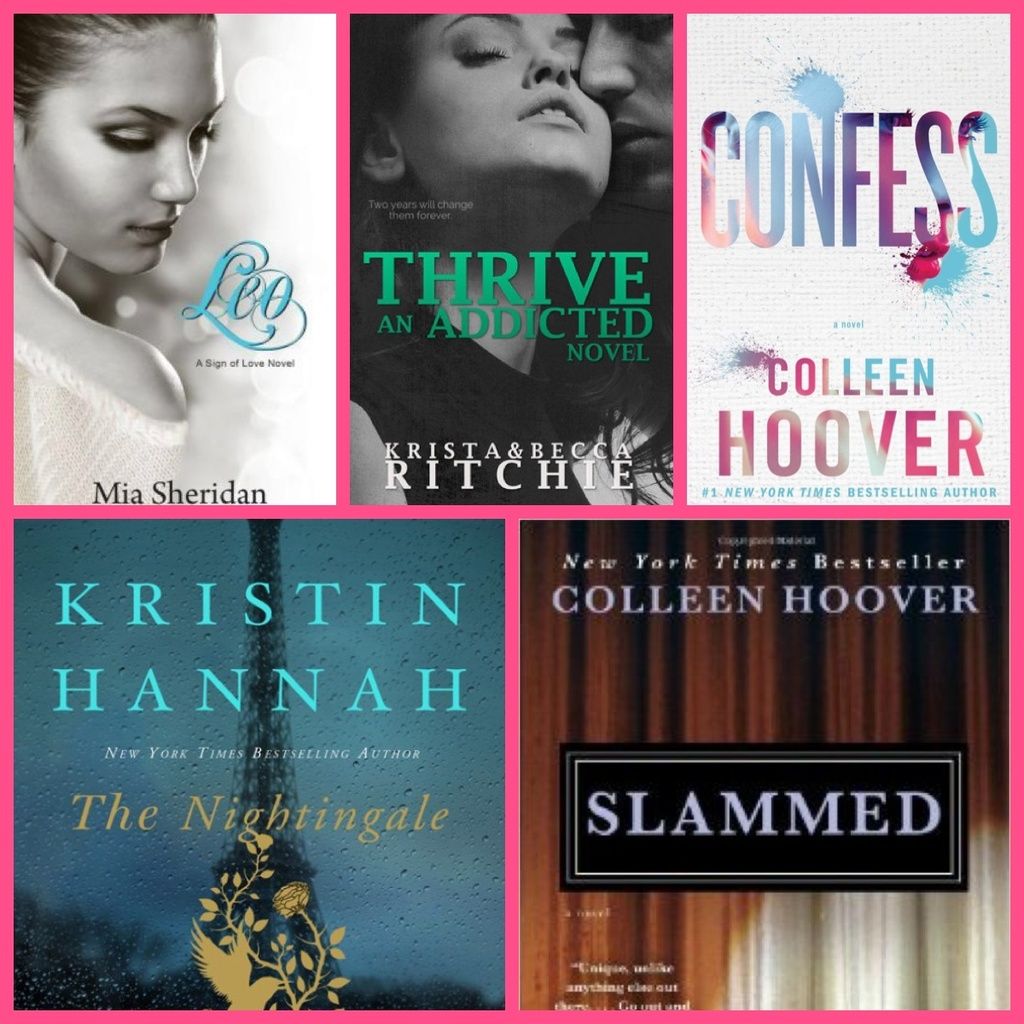 #5 - Leo by Mia Sheridan (Read in January 2015)
I took a chance on an unknown (to me) author and ended up striking pure gold. Loved this story so much and found an author that I'll read again and again.
#4 - Thrive by Krista and Becca Ritchie (Read in April 2015)
An unforgettable installment in the Addicted series, this one again focusing on Lily and Lo. They struggle so much and have such an emotional journey.
***These next three are all so good that any one
of
them
could easily be at the
#1 spot.***
#3 - Confess by Colleen Hoover (Read in May 2015)
I just read this one last week so it's still so fresh in my mind. This one was so unique and I was just captivated by Auburn and Owen's story and how their lives intertwined.
#2 - The Nightingale by Kristin Hannah (Read in February 2015)
Kristin Hannah is one of those authors that writes stories with such depth about real people facing adversity or dealing with situations that are life-altering. The Nightingale, based in WWII Nazi-occupied France, was utterly heart-breaking and truly unforgettable.
#1 - Slammed by Colleen Hoover (Read in April 2015)
Is anyone surprised to see two Colleen Hoover books on this list? I think not. Slammed is Colleen's first novel but for some reason I only just read it a couple months ago. And I was blown away. The story of Lake and Will was just perfection: filled with laughter and heartache and surprises and twists of fate and love. And Will Cooper is simply one of my favorite fictional characters ever.
So what are your favorite books that you've read so far this year?
Let me know in the comments below so I can enjoy them, too! :)