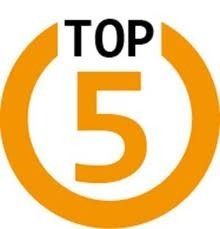 Click HERE for a complete list of participants.
This week's topic is an easy one for me. There are some upcoming releases that I'm so excited for that I didn't have to give it too much thought. Here (in order of release date) are the books that are giving me the biggest grabby hands:
Every Last Breath by Jennifer L. Armentrout
July 28, 2015
Not long to wait for this one! Less than a week and this will be in my greedy little hands. This is the final book in the Dark Elements trilogy and I can't wait to see what happens. #TeamRoth!
Until Friday Night by Abbi Glines
August 25, 2015
A new Abbi Glines series? Yes, please!
After You by Jojo Moyes
September 29, 2015
Me Before You was one of my favorites of 2014 and I was thrilled when I saw there would be a follow-up.
November 9 by Colleen Hoover
November 10, 2015
Doesn't even matter what it's about. It's Colleen Hoover. 'Nuff said.
Oblivion by Jennifer L. Armentrout
Expected in December 2015
Mere words cannot express my level of excitement over this. Another (unexpected!) entry in the Lux series. This time from Daemon's POV.
Merry Christmas to me!
Any upcoming releases that have you ready to stalk the book store/mailbox?
Comment below with what books you're most excited for!