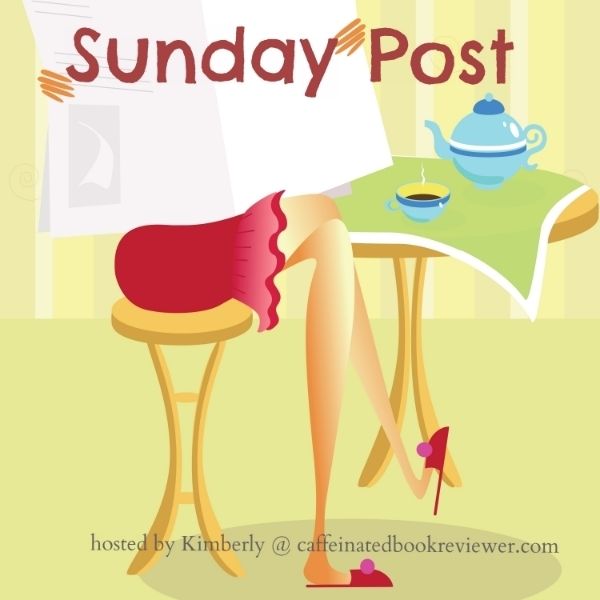 It's a chance to share news - a post to recap the past week on your blog,
showcase books and things we have received, and share news about what is
coming up on your blog in the week ahead. You can find the info here:

It's happened, people. Winter has come to Florida.
Finally! And yeah, it's going to be back up into the 70's by Wednesday, but for now I revel in the cold(ish) temps. It was in the 20's when I woke up this morning and the high for the day is in the 40's. Yeah, yeah, all you northerners can go ahead and laugh (admit it, you're laughing at me, it's okay) but for Florida this is crazy cold! People are bundled up like it's -30, I have one sister who is wearing a coat inside her house, and all people can talk about is how cold it is. I seem to be the only one who is thrilled. I love cold weather! (Says the native Floridian.)

Thursday, January 5:
My first book of the year. My first review of the year. And my first five star rating of the year. From Sand and Ash by Amy Harmon is *phenomenal.* If you've been around here for any length of time you know that I am super stingy with my five star ratings. Those are saved for truly special books. Well, this is it. Yes it's barely the second week of January, but I wouldn't be at all surprised if this ends up being my favorite book of 2017. Translation: Read. This. Book.
Friday, January 6:
I started a new little feature on Friday with the oh-so-clever-and-catchy name: Series I've Quit. (Brilliant, right? I put a lot of thought into that title. Obviously.) I posted Part One on Friday and shared a few series that I gave the boot to. Were any of your favorites listed? :)

Finished:
From Sand and Ash - Amy Harmon
Current:
By Your Side - Kasie West
Stuck-Up Suit (AUDIO) - Vi Keeland/Penelope Ward
FOR REVIEW:
Long Way Home - Katie McGarry
I am ridiculously excited for this one!

How was your week? Any new books? Any news to share?
You know I want to hear about it! :)