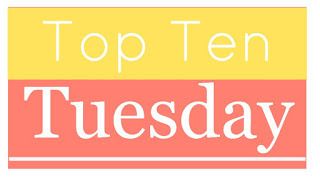 Top Ten Tuesday is an original feature/weekly meme
So many books get released in any given week that it's impossible to keep up with them all. While I always keep up with my favorite authors, I wonder how many hidden gems have fallen through the cracks that I've never even heard of. Here are a few that I did read, and loved, and wish they got more attention because they sure deserve it.
Have you read any of these?
What book have you read that deserves more love?