Just answer three questions and share what you're reading.
WHAT ARE YOU CURRENTLY READING?
So I was kinda/sorta planning to wait and start reading All Your Perfects when I got my physical copy at the Colleen Hoover signing in a couple weeks. But then I came back to reality and knew that there was *no way* there could be a brand new CoHo book out there and me not start reading it. As if! So, yeah... All Your Perfects is now happening.♥
I was only 40 pages or so into Siege and Storm when The Great CoHo Book Release of 2018 happened so that's now been set aside. I'll pick it back up shortly.
WHAT DID YOU RECENTLY FINISH READING?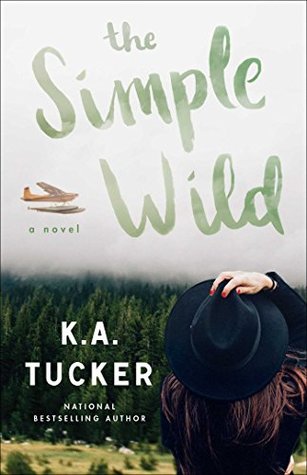 I finished The Simple Wild last week and it was another hit from K.A. Tucker. This one is more relationship-focused than some of her others (family relationships, romantic relationships) and I loved it.
WHAT DO YOU THINK YOU'LL READ NEXT?
What are you currently reading?
I wanna know! :)