A playlist of her Best In Books videos can be found HERE.
_________________________________________________
Welcome to my Best In Books for August!
Best in Books was created by my friend Hope and she was kind enough to let me join in on her feature (because she's awesome that way). Her BookTube channel is linked above and I hope you'll check her out. Now on to all the best bookishness in August...
Jill from Kissing Max Holden
I was so impressed with Jill. She was a girl with such a good head on her shoulders. She was going through a lot of changes in her life (dad and stepmom fighting, a new step sibling on the way, her dream of culinary school suddenly in jeopardy) but she never wallowed in self-pity or threw a tantrum. She was usually level headed and determined to make the best of what she was dealt. No drama, no angst. I loved that about her.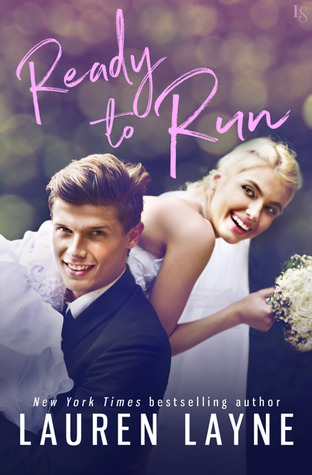 Luke from Ready to Run
I had so much respect for Luke. And, truthfully, I think I liked him even better than Jordan, the female main character. Being labeled a "runaway groom" after three weddings that didn't happen, Luke was the subject of a lot of gossip. I loved that he never shared details, refused to 'kiss and tell' about the hows and whys, and instead took all responsibility and allowed people to think what they wanted. He was such a stand-up guy - self-sacrificing and dignified - and that made him an easy choice for my favorite male character of the month.
Rome by Jay Crownover
Rome on how to raise a child:
"What do you mean? We have it, we raise it, we send it to school, keep it from getting eaten by wolves or becoming a stripper, and we're good."
Nash by Jay Crownover
"I think on the journey to finding the love we crave, the love we truly deserve, the first stop has to be the love we have for ourselves. That's a love that can never be lost and can only grow and get stronger the more it is fostered and developed. Appreciate who you are. Love what makes you different."
Wish You Were Here by Renee Carlino
I'm starting to think that Carlino is one of those always spot-on authors for me. As in, she just always seems to get it right. Wish You Were Here was the third book I'd read from Carlino and it was another hit. She has a way of introducing characters that feel so real that I can imagine them being my real-life friends. She also has a way of making me completely invested in their lives - so much so that I feel like I'm experiencing their every sadness and joy. She pulled out all the emotional stops with this one. I laughed and swooned and cried (and then cried some more) and was left feeling so hopeful. Wish You Were Here was an easy choice for my best book of the month.


______________________________________________________
Now it's your turn:
What was the best book you read in August?