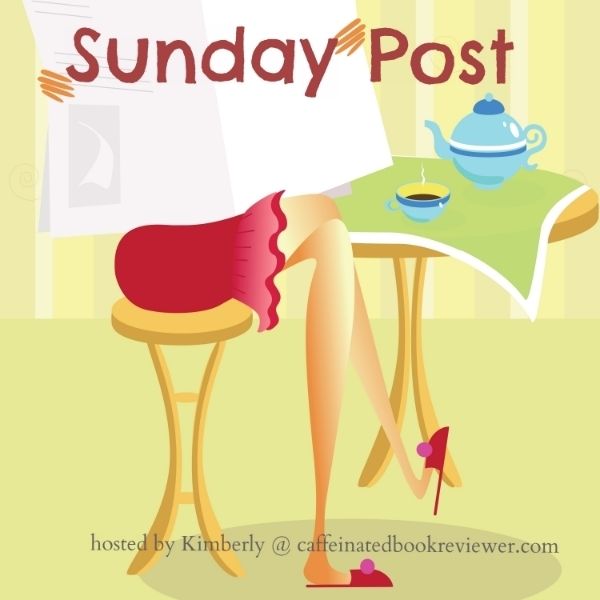 It's a chance to share news - a post to recap the past week on your blog,
showcase books and things we have received, and share news about what is
coming up on your blog in the week ahead. You can find the info here:

Hello! It's been two weeks since my last Sunday Post and I totally lay all the blame on WORK. This is always my busiest time of year, this two week period around the end of November and early December, and I always find myself just working to keep my head above water. And, unfortunately, everything else suffers in the meantime. Hence the sound of crickets here on the blog. :) I did manage two (super quick) posts but I haven't been able to visit a single blog in over a week. My inbox is exploding with notifications. Hopefully by next weekend I'll start to see the light and can get caught up - because
I miss catching up with everyone's posts!
For those who celebrate Thanksgiving, I hope you had a great day with family or friends. We spent the day at my parent's house and I loved the time with them and my sisters. Since then I've been hibernating as much as possible - trying to decompress after a seriously stressful, albeit short, week at work and avoiding the Black Friday/shopping madness at all costs. How about you... do you go for the Black Friday shopping?

Thursday, November 24: On Thursday I shared a quick Thanksgiving post. I really try to remember to be thankful *every* day but it never hurts to have a day set aside to really focus on gratitude. :)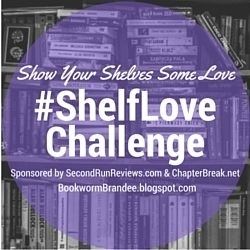 Saturday, November 26: I can't believe the #ShelfLove Challenge is almost over! I've had a great time participating each month. Yesterday I shared my thoughts on which bookish item I am most thankful for.

It took me a little while to get into Fire In You but once I did I enjoyed it so much. (I don't think it was the book, more like I was feeling a bit slumpy.) And even though I read (well, listened to) Simon vs. the Homo Sapiens Agenda just last month, I was already ready for a re-read. Definitely one of my favorites of the year!
Finished:
Fire In You (Wait For You #6) - Jennifer L. Armentrout
Simon vs. the Homo Sapiens Agenda (Audio) - Becky Albertalli
Current:
Our Chemical Hearts - Krystal Sutherland
Jet (Audio) - Jay Crownover
PHYSICAL COPIES:
*From my November Bookworm Box*
I already own The Lovely Reckless but now I have a signed version which is always awesome.
I'm not familiar with J.S. Scott or the Sinclair series but it looks interesting. Has anyone heard of this one?
The Lovely Reckless - Kami Garcia
No Ordinary Billionaire - J.S. Scott
KINDLE:
Too Late - Colleen Hoover
Knight of Ocean Avenue - Tara Lain
Race the Darkness - Abbie Roads

How was your week? Any new books? Any news to share?
You know I want to hear about it! :)