October topic:
Christmas is two months away! What books or bookish gifts are on your wish list this year?
This month's #ShelfLove discussion theme is bookish gift wishlists. When it comes down to it aren't all our wishlists pretty much the same? All the books to read and all the time to read them? :) But that's taking the easy way out so instead I'm going to share some of my favorite bookish reading rooms. Because if you're going to wish, wish BIG, right? ;-)
I'm not sure which I like more...
the floor-to-ceiling bookcase or the pink chaise. :)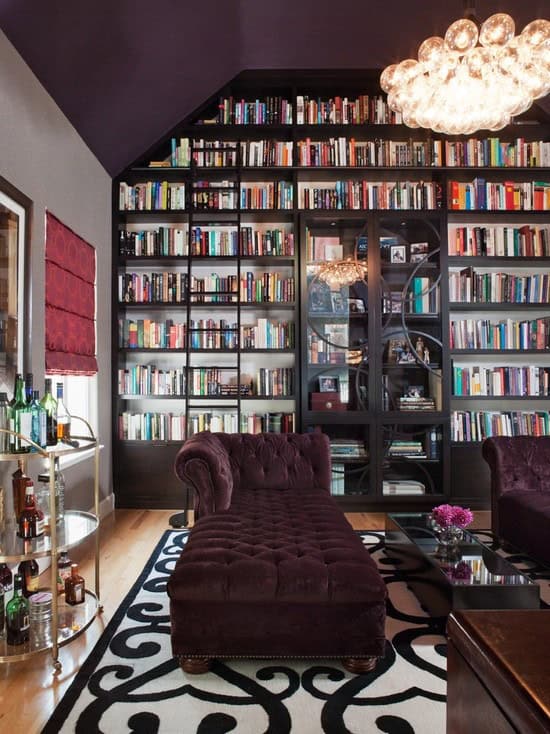 Again, it just might be the chaise that I'm loving but even so
those shelves are seriously impressive!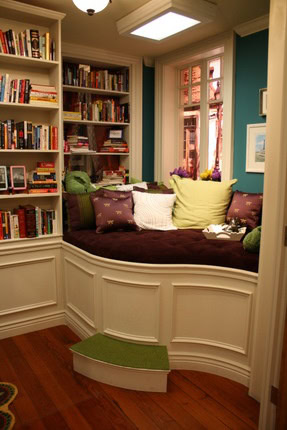 I have it on good authority that window seats are not nearly as comfortable as you might think but I don't care... this reading area looks super cozy.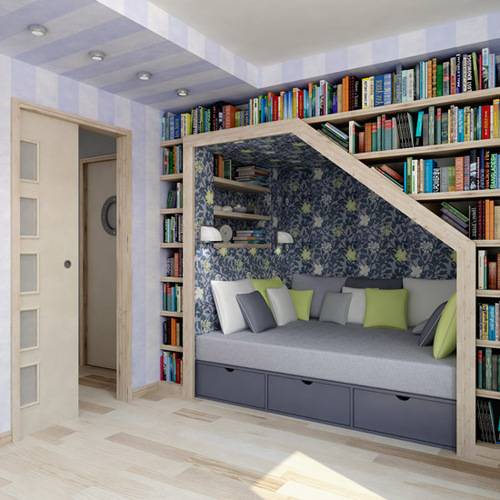 This one looks incredibly cozy.
Does the spectacular view come with the room?
Because a bookshelf door that leads into a secret reading room is EPIC!
What's on your bookish wishlist?