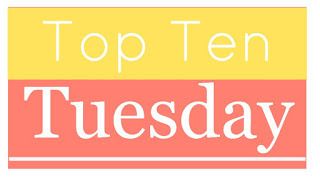 Top Ten Tuesday is an original feature/weekly meme
This week's Top Ten Tuesday theme is a Halloween related freebie: ten scary books, favorite horror novels, scariest novels, books to get you in a Halloween/fall mood, etc.
Since I don't read from the horror genre, and don't often reach for scary books period (I mean, come on, total romance junkie here - the scariest thing that happens in my books is an occasional love triangle), I'm putting my own twist on the theme and going with book covers that look like autumn/have autumn colors/or in some weird way known only to me make me think of autumn or Halloween.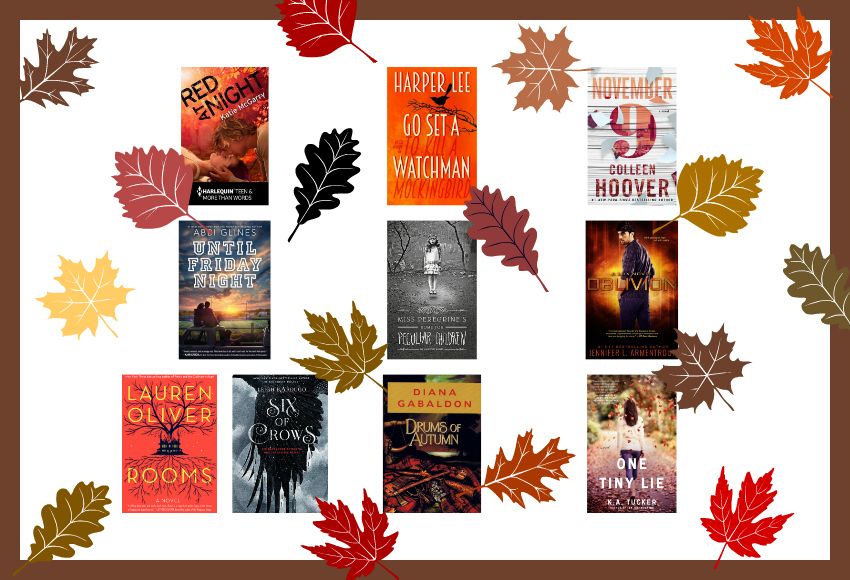 Red at Night - Katie McGarry
The red/orange leaves on the cover says autumn to me.
Go Set a Watchman - Harper Lee
The orange cover and the bare branches... totally autumn.
November 9 - Colleen Hoover
An orangey November is on the cover. Need I say more?
Until Friday Night - Abbi Glines
The combination of field parties and football just screams fall.
Miss Peregrine's Home for Peculiar Children - Ransom Riggs
The book was way less spooky than I anticipated but still... 'tis the season.
Oblivion - Jennifer L. Armentrout
Oooh, look at the pretty fall colors! Who am I kidding? I just saw a great excuse to throw some Daemon Black in my list.
Rooms - Lauren Oliver
Orange cover and a freaky tree growing through a house... seems fitting.
Six of Crows - Leigh Bardugo
This isn't supposed to be a creepy book (as far as I know, anyway) but doesn't that cover just look dark and foreboding?
Drums of Autumn - Diana Gabaldon
Do I even need to explain this one?
One Tiny Lie - K.A. Tucker
The leaf-covered road, a girl in a sweater and boots, the falling leaves... does anything about this cover *not* scream autumn?
Have you read any of these?
Do you read different types of books depending on the season?