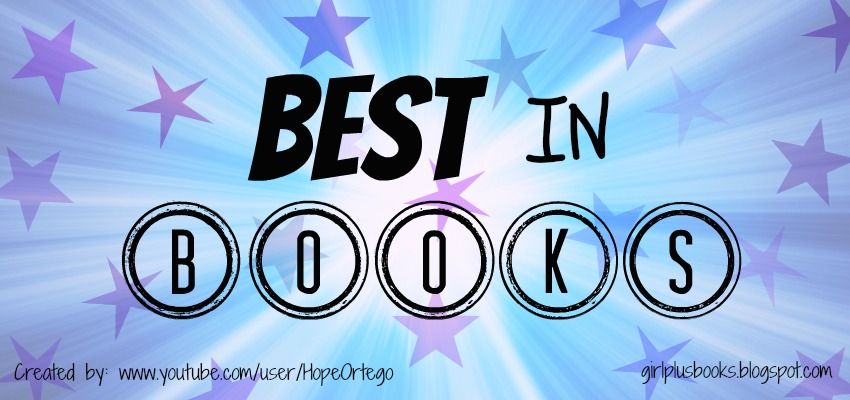 A playlist of her Best In Books videos can be found HERE.
_________________________________________________
Today was supposed to be a Freebie Friday post but I was having issues with Rafflecopter. So instead I've done a quick switcheroo and Freebie Friday will take place tomorrow, on Saturday, and today I'm sharing my Best In Books for September. Let's get started!

It Ends With Us
Let's just sit back and ooh and ahh, shall we? Because I love it all. The colors, the font, the design... this one just does it for me. When I first got the book I didn't even notice the way the flowers are broken and fractured. Seeing the lilies like that now - oh, the feels.
Blurred Lines
The banter in Blurred Lines was So. Good. I loved Parker and Ben's friendship... and friendship with benefits. There were so many laugh out loud scenes that I lost count.
"I need an extra hour."

"Why?"

"I just wolfed down an entire plate of Chicken Parmesan, heavy on the cheese."

"So?"

"So...obviously I need to let the food settle."

"Sex isn't like swimming, Parks. You don't have to wait for thirty minutes before diving in."

"I can't have sex now. What if I get....rumbly."
I loved this girl! I found Lily so incredibly relatable. There were many times that her reactions or her take on certain situations gave me flashbacks to my own teenage years. I felt like I truly understood Lily. She was far from perfect but she owned her shortcomings and worked to change them and do better. I loved her sense of humor and her willingness to be her own person. Such a great YA protagonist!

Picking my favorite male character was so easy this month. Sean from Choosing Happy was a stand-out. Yes he was gorgeous - blond hair, gray eyes, great body - but there was so much more to Sean than his looks. He was charming and funny, he loved to tease and have fun. He was so thoughtful and generous and always put Madison's needs ahead of his own. And this was not some moody, brooding guy. Sean was full of life and joy and it was contagious to those around him. He really was the total package.
it rode in on

I loved Sean so much that he also delivered my favorite quote for September:
"You asked me once to make you happy and I would give anything to spend my life doing just that, but the truth is that if you want to be happy, you have to choose it."

It Ends With Us
I've yet to write a review for this one (I'm still at a loss of how to share how I feel about this remarkable story) so I'll keep this brief. I'm going to leave it at this: not only is this my best book of the month, this is Colleen's best book to date.
______________________________________________________
Now it's your turn: What was the best book you read in September?