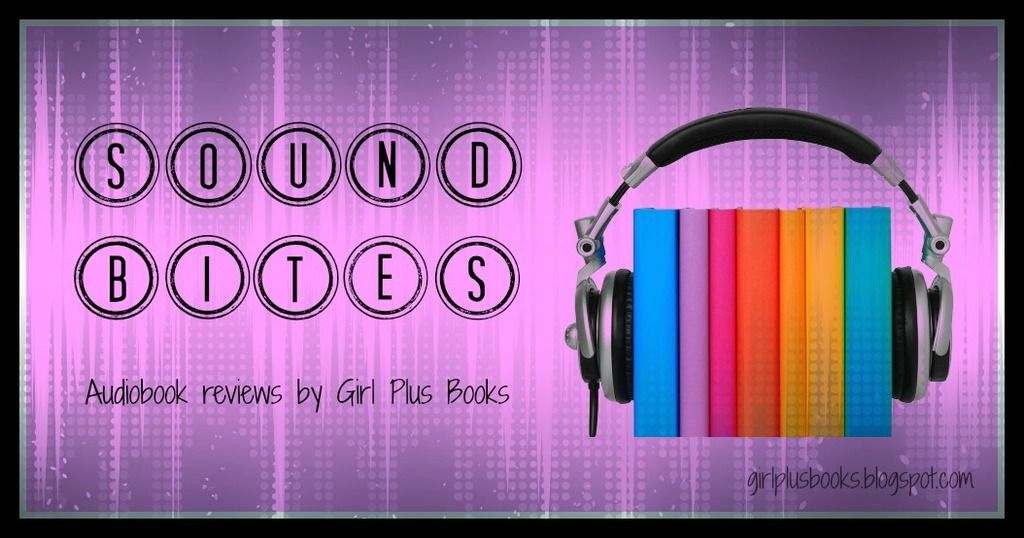 I'm not what you would call a huge fan of audio books but from time to time I do download one from my library's Overdrive app and enjoy a little entertainment during my daily commute. Over the past couple of months I listened to several audio books - more than I've listened to in the last few years. I'm a total purist when it comes to reading and while audio books can be fun, for me it's never as rich an experience as actually reading the physical book. Because of that, my thoughts are pretty brief so I'm combining a couple reviews into one post.
Tell the Wolves I'm Home by Carol Rifka Brunt
Narrated by: Amy Rubinate
Synopsis: 1987. There's only one person who has ever truly understood fourteen-year-old June Elbus, and that's her uncle, the renowned painter Finn Weiss. Shy at school and distant from her older sister, June can only be herself in Finn's company; he is her godfather, confidant, and best friend. So when he dies, far too young, of a mysterious illness her mother can barely speak about, June's world is turned upside down. But Finn's death brings a surprise acquaintance into June's life - someone who will help her to heal and to question what she thinks she knows about Finn, her family, and even her own heart.
At Finn's funeral, June notices a strange man lingering just beyond the crowd. A few days later, she receives a package in the mail. Inside is a beautiful teapot she recognizes from Finn's apartment and a note from Toby, the stranger, asking for an opportunity to meet. As the two begin to spend time together, June realizes she's not the only one who misses Finn, and if she can bring herself to trust this unexpected friend, he just might be the one she needs the most.

An emotionally charged coming-of-age novel, Tell the Wolves I'm Home is a tender story of love lost and found, an unforgettable portrait of the way compassion can make us whole again.
WHAT I LIKED:
Tell the Wolves I'm Home was beautifully written. It was realistic in that characters and relationships were never one-dimensional. The standout for me throughout the entire novel was Toby. That sweet, gentle soul who was suffering so much, dealing with incredible loss but at the same time managed to be so selfless. He was so willing to share all he had with June: his time, his friendship, his stories of Finn, trinkets of Finn's. I adored Toby.
WHAT I DIDN'T LIKE: Where do I start? First, the breathy narration was a constant distraction. Was Rubinate channeling Marilyn Monroe? Secondly, I'm not a huge fan of literary fiction. If that makes me sound like a less than astute reader, so be it. Give me genre fiction any day; I'll leave literary fiction to more high brow readers. Lastly, I found myself disliking almost every character. Greta was a wretched sister - hateful and cruel, June's mother was petty and jealous, and June herself grew more unlikable with every chapter. I understand she was only 14 and I understand she was grieving the loss of her uncle - her best friend and supposedly the only person who "got" her. Even so, I found her to be self-indulgent, selfish and petty. While Toby gave all he could to June, did all he could do for her, June was busy acting like a petulant child, jealously withholding stories of Finn because she refused to share them with Toby. It was heartbreaking to me that it was the gentle Toby that suffered most from the actions of both June and her mother. After almost 12 hours of June, I was desperate to toss her to the wolves and just read about Toby.
2.5/5 STARS
The Crown's Game by Evelyn Skye
Narrated by: Steve West
Synopsis:

For Vika Andreyev can summon the snow and turn ash into gold. Nikolai Karimov can see through walls and conjure bridges out of thin air. They are enchanters—the only two in Russia—and with the Ottoman Empire and the Kazakhs threatening, the Tsar needs a powerful enchanter by his side.
And so he initiates the Crown's Game, an ancient duel of magical skill—the greatest test an enchanter will ever know. The victor becomes the Imperial Enchanter and the Tsar's most respected adviser. The defeated is sentenced to death.





Raised on tiny Ovchinin Island her whole life, Vika is eager for the chance to show off her talent in the grand capital of Saint Petersburg. But can she kill another enchanter—even when his magic calls to her like nothing else ever has?





For Nikolai, an orphan, the Crown's Game is the chance of a lifetime. But his deadly opponent is a force to be reckoned with—beautiful, whip smart, imaginative—and he can't stop thinking about her.





And when Pasha, Nikolai's best friend and heir to the throne, also starts to fall for the mysterious enchantress, Nikolai must defeat the girl they both love . . . or be killed himself.





As long-buried secrets emerge, threatening the future of the empire, it becomes dangerously clear . . . the Crown's Game is not one to lose.
WHAT I LIKED: The Crown's Game had so much going for it before I even picked it up. I've long had a fascination with Russian history and culture - so add romance and a magical competition to an Imperial Russian setting? Yes, yes and YES! The narration was perfection. West performed both Russian and French accents with ease and his delivery always felt spot-on. I loved the characters and main players Vika, Nikolai and Pasha were so easy to connect with and be invested in. Secondary characters - Sergei, Galina, Ludmilla - were just as interesting and Aizhana was downright scary. I enjoyed the magic system - the explanation, the way it was used, and the descriptions of the magic performed during the competition. The settings were so well presented that I felt like I was part of the story: walking down Nevsky Prospekt, attending the masquerade ball at the Winter Palace, walking through the grassy landscape on the Steppe. Lastly, the surprises and plot twists that I never saw coming kept the story interesting and exciting. Simply put, The Crown's Game pulled me in from the very first page, I was enthralled by the story, invested in the characters and I enjoyed every minute. And I really, really want need the next book now!
WHAT I DIDN'T LIKE: I'm having trouble coming up with anything and, really, why even try?
4.5/5 STARS