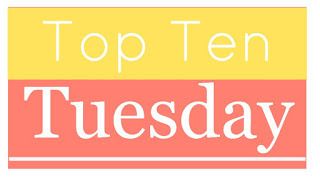 Top Ten Tuesday is an original feature/weekly meme
This week's Top Ten Tuesday topic is favorite graphic novels or comics (or even picture books). Since I don't read any of those, or at least not enough to compile a top ten list, I'm sticking with the visual theme but going with some of my favorite book covers. Who doesn't love a fabulous book cover?
*Note: These are all books I have read, not just random covers I like.
Have you read any of these books?
Do you pay attention to covers or are you only concerned with what's inside?