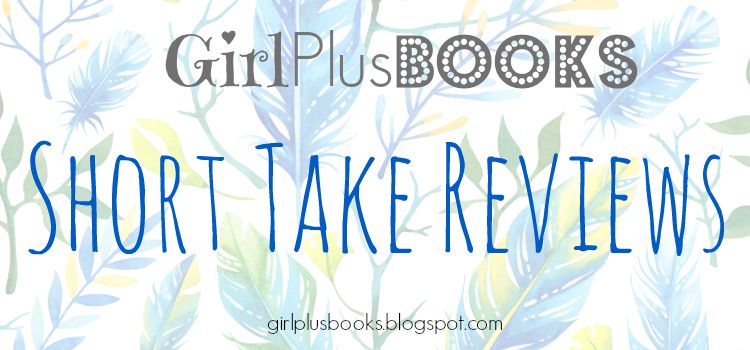 Back to Us by Teresa Roman
Synopsis:
Abandoned by her parents at fourteen, Jessica knows what it means to struggle. She's vowed that getting her degree is the only thing she has time for, until a summer internship brings Justin into her life.
But Justin has scars of his own. A tour of duty in Afghanistan has left him with wounds. A medical discharge from the Navy leaves Justin struggling to make sense of his new reality. Then he meets Jessica; but can the two of them leave their pain in the past and make a future together?
MY THOUGHTS: Jessica and Justin are both dealing with scars from their pasts - some obvious and some hidden. Justin is struggling to adjust to a life he never imagined. With his military career over, he tries to find a new path while still dealing with the aftermath of his previous life. College student Jessica is focused and determined to lead a better life than the abusive childhood that left her abandoned and living in a group home. A summer job spent tutoring kids at a community center introduces her to fellow staff member, Justin, and a friendship starts to blossom into something more. But her insecurities and his struggle to forge a new life make for a rocky path to a possible future together.

I was drawn to Back To Us because of Justin's military background and the topic of PTSD. My husband is a veteran who served 20 years in the U.S. Navy and stories that honor our servicemen and women, while showcasing their sacrifice and the aftermath of their service, are near and dear to my heart. Roman did a wonderful job of portraying Justin and his struggles in a realistic way. My heart ached for him as he tried to come to terms with his new reality. He was angry and bitter at times, at both his situation and the life he imagined but would never have. Jessica was also a likable character, one who had worked hard to overcome a horrible childhood. While she was independent and hard-working, she still carried insecurities from years of emotional abuse and the parents who basically abandoned her. I loved seeing these two characters get to know one another and start to open themselves up to a new relationship even though they were both hesitant to take a chance. While I would have liked to have seen more depth to both their characters, this was still a heartfelt and emotional story that I enjoyed and recommend.
4/5 STARS
Blurred Lines by Lauren Layne
Synopsis:
When Parker Blanton meets Ben Olsen during her freshman year of college, the connection is immediate—and platonic. Six years later, they're still best friends, sharing an apartment in Portland's trendy Northwest District as they happily settle into adult life. But when Parker's boyfriend dumps her out of the blue, she starts to wonder about Ben's no-strings-attached approach to dating. The trouble is, even with Ben as her wingman, Parker can't seem to get the hang of casual sex—until she tries it with him.
The arrangement works perfectly... at first. The sex is mind-blowing, and their friendship remains as solid as ever, without any of the usual messy romantic entanglements. But when Parker's ex decides he wants her back, Ben is shocked by a fierce stab of possessiveness. And when Ben starts seeing a girl from work, Parker finds herself plagued by unfamiliar jealousy. With their friendship on the rocks for the first time, Parker and Ben face an alarming truth: Maybe they can't go back. And maybe, deep down, they never want to.
MY THOUGHTS:
Yes! When I'm in the mood for new adult/contemporary without all the angst, this is what I want. Blurred Lines is only my second read from Lauren Layne but she's quickly becoming a favorite. (Btw, if you haven't watched the 5 at 5 videos she does with her husband, you're missing out.)

I love it when two characters are just so obviously meant to be together. And Parker and Ben are *perfect* examples of that. These best friends seem to put an answer to the question "Can men and women really be just friends?" Or do they? <insert giddy laughter and heart eyes> I LOVED the friendship between Parker and Ben. Their easy banter truly seemed based on years of shared history. LL is a master at dialogue and humor and both were spot-on here. The chemistry was smokin' and when fresh out of a (boring) relationship Parker and confirmed bachelor/man ho' Ben decided to indulge in a friends-with-benefits arrangement things really took off.
Both characters are just so utterly likable. I loved how they were fully committed to their friendship and didn't let other relationships come between them. Watching them alter their relationship, be there for one another during good times and bad, and ultimately figure out what they wanted, made for a near perfect read. Bring on more LL!