Just answer three questions and share what you're reading.
WHAT ARE YOU CURRENTLY READING?
Steadfast (True North #1) - Sarina Bowen
I'm only on chapter two but I'm so excited to be continuing this series. Jude was a secondary character in the first book and I'm so interested to get his backstory and learn more about him. I already get the feeling that Sophie is dealing with a lot, but that her feelings for Jude are still there. Excited to see how this unfolds!
WHAT DID YOU RECENTLY FINISH READING?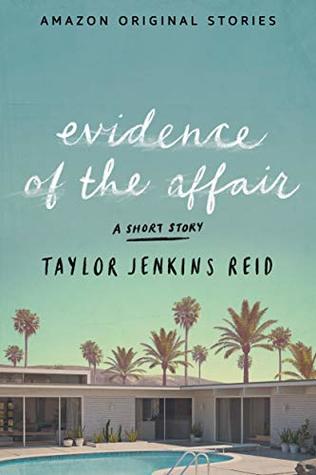 Evidence of the Affair - Taylor Jenkins Reid
I read Evidence of the Affair over the weekend and it's amazing to me how Taylor Jenkins Reid can pack so much story into so few pages. She's a master at storytelling!

WHAT DO YOU THINK YOU'LL READ NEXT?
I'm feeling a little burned out on YA but at the same time I *really* want to read Restore Me. I'll probably go ahead and put it on hold at the library and see how I feel when it becomes available. I might also be in the mood for something historical, like Tides of Honour, or maybe a paranormal, like Seven Years. All of which is code for: I have no idea so anything goes! :)
What are you currently reading?
I wanna know! :)