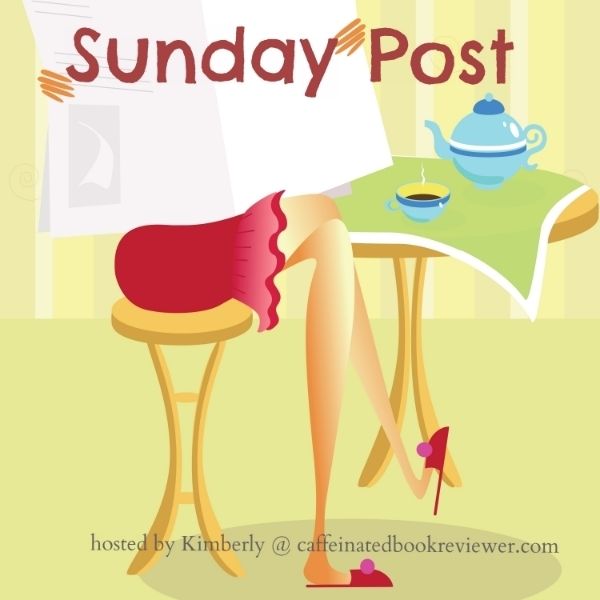 It's a chance to share news - a post to recap the past week on your blog,
showcase books and things we have received, and share news about what is
coming up on your blog in the week ahead. You can find the info here:

It's been a good week... busy at the office, but still good. The Husband and I went to see The Girl on the Train last week. He'd read the book and I hadn't so I didn't sit there and pick it apart while watching it. :) Although he did say it was a pretty faithful adaptation. It was a dark one and definitely kept me guessing. Today we have tickets for a special showing of The Princess Bride. It's one of my favorite comedies ever and it will be so much fun to see it on the big screen again after all these years (how can that movie be 29 years old?!). So what's your favorite line from The Princess Bride? Everyone seems to have a couple they can always quote. Personally, I love the Impressive Clergyman: "
Mawage, that bwessed awangment, that dweam wifin a dweam..." Love it! :)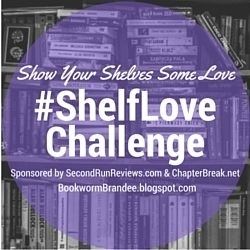 Monday, October 31: On Moday I shared the October discussion topic for the #ShelfLove Challenge (I just squeaked it in there while it was still October). October was all about sharing our bookish gift wishlist and I went big. Did you see the pics of reading rooms I shared? Heavenly!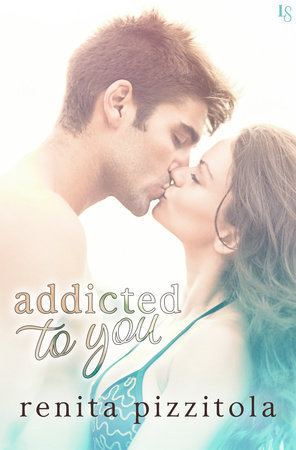 Tuesday, November 1: Renita Pizzitola's Just a Kiss trilogy includes some of my favorite new adult reads so I was excited about the first book in her spin-off series. Addicted to You was... okay, but I definitely had some issues with it.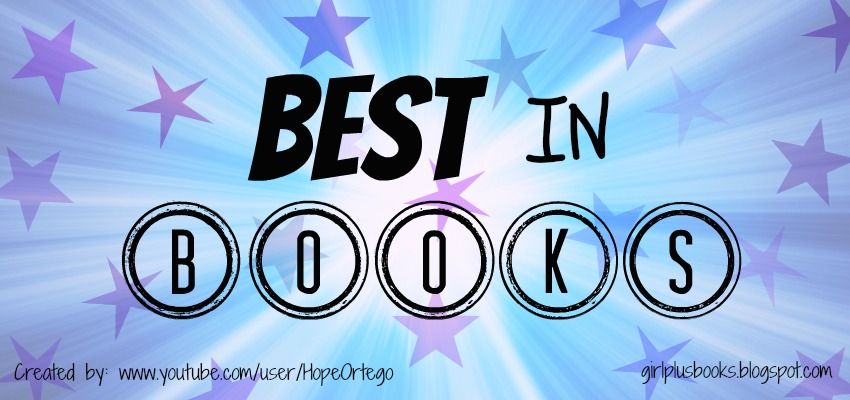 Wednesday, November 2: Did you see Wednesday's Best In Books post? I shared all my favorites from October including best surprise, best quote and best laugh.
Friday, November 4: On Friday I shared my review (aka Gush Fest) of a Court of Mist and Fury. It's super rare that I rate a book 5 stars. I save those 5 stars for truly excellent books that are unforgettable or completely captivate me or bring on all the feels. ACOMAF was all of that!

Finished:
A Thousand Boy Kisses - Tillie Cole
Forever in Blue: The Fourth Summer of the Sisterhood (Audio) - Ann Brashares
Welcome Home for Christmas - Annie Rains
Current:
Your Inescapable Love - Layla Hagen
Sisterhood Everlasting (Audio) - Ann Brashares
ARCS FOR REVIEW:
November 28, 2016
Fire in You - Jennifer L. Armentrout
January 31, 2017
By Your Side - Kasie West
April 18, 2017

How was your week? Any new books? Any news to share?
You know I want to hear about it! :)