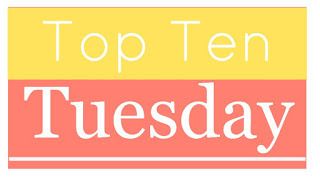 Top Ten Tuesday is an original feature/weekly meme
This week's Top Ten Tuesday theme is a movie freebie so I'm keeping it pretty basic and going with ten of my all-time faves. Narrowing it down to ten is kind of impossible and I was tempted to add about twenty "honorable mentions" but I'm playing by the rules this week (gasp!) and leaving it at these ten.
THE MUSICALS

The Phantom of the Opera (2004)
THE NON-MUSICALS

10 Things I Hate About You (1999)
Some Kind of Wonderful (1987)
Have you seen any of these movies?
What's your favorite movie?