This week's Top Ten Tuesday topic:
Best Books I Read in 2018
I actually thought about putting these in order. That lasted about, oh, 2.7 seconds until I realized how impossible that would be. So, in no particular order (mostly), here are my Top 10 Reads of 2018.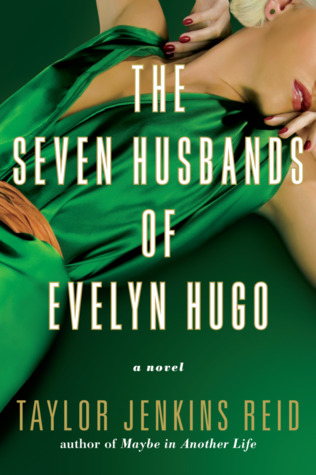 THE SEVEN HUSBANDS OF EVELYN HUGO
Evelyn was one of the most complex and commanding characters I've ever encountered. She was so well-written and so full realized that I found myself wanting to watch all her old movies... and would then remember she was fictional. In Evelyn, Reid created an unforgettable character with an unforgettable story.
EVERYTHING UNDER THE SUN
Redmerski's post-apocalyptic dystopian tale was epic. At over 600 pages, this story presented a terrifying world of lawlessness, filled with danger, so realistic that I was drawn in from the very beginning. With its themes of good vs evil, light overcoming darkness, survival, and love, I was utterly captivated from start to finish.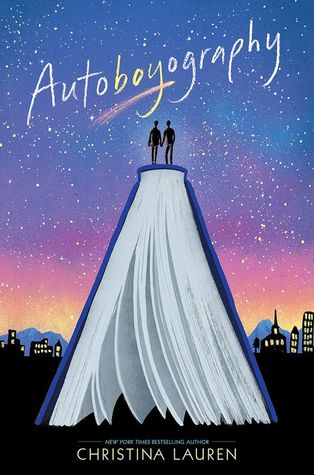 AUTOBOYOGRAPHY
One of my first reads of 2018, Autoboyography was also my first book from Christina Lauren. This story delivered in every way and Tanner and Sebastian became entrenched in my heart. Their story brought a smile to my face and tears to my eyes and I know this is one I will revisit again and again.
LOVE AND OTHER WORDS
This absolute gem had so many elements that I loved: first love, second chance romance, a dual timeline. Teenage Macy and Elliot were absolutely precious and had a delicious push-pull relationship that felt so honest and realistic. Adult Macy and Elliot trying to find their way back to each other did my heart all sorts of good.
THE SIMPLE WILD
Sometimes you read the right book at the right time and that's what happened with The Simple Wild. Reading this one just weeks after the loss of my father, I ached for Calla as she struggled with her father's illness. Equal parts romance and a look at family dynamics, Tucker totally delivered with this emotional and heartfelt story.
ONE DAY IN DECEMBER
One Day in December wasn't filled with action and adventure, didn't transport me to another world, and didn't impart great wisdom, but there was something magical about this story that just got to me. The feeling of there being that one special person, and ending up with that person despite all the odds , no matter how long it takes... it made my romantic little heart practically burst.
Fact: I love a good tearjerker. If a book can capture my emotions, throw in some cruel twists of fate, trample my heart and make me cry... chances are I'll love it. Forever, Interrupted did just that. A whirlwind romance, a tragic accident, and the heartbreaking aftermath. Elsie's grief was almost a tangible thing at times and I shed many tears for her and for Ben. The relationships that are formed and the wisdom gained along way made this one worth every tear.
I adore Sarina Bowen. And I love her True North series. And Steadfast was the one that stood out from the rest and really pulled me in. Jude and Sophie had been dealt a raw deal and both were suffering for it. Jude especially captured my heart and I was so in awe of his strength, his selflessness, and his sacrifice.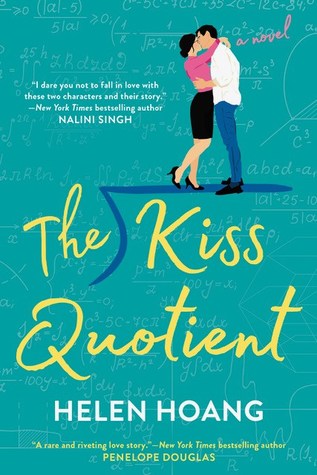 The Kiss Quotient was everywhere this year and for good reason. It was impossible not to be charmed by this story. Stella and Michael absolutely brought out the very best in one another and I read page after page with a big, goofy smile on my face. This book is this physical incarnation of the heart-eyes emoji.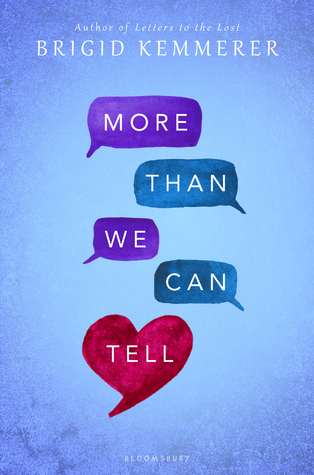 I fell in love with Rev when he was a secondary character in Letters to the Lost. Getting his story in More Than We Can Tell was everything I wanted. This kind, introspective, mature, self-aware young man made a huge impression on me and is one of my favorite fictional characters ever.
Have you read any of my top picks?
What was your favorite book of 2018?