This week's Top Ten Tuesday topic:
(Bookish) Thankful Edition
This week is a Thankful Freebie so I'm sharing the bookishness (that's totally a word, right?) in my life that I am thankful for. Oh, and I know it's a list of 8 things and not 10, but just play along, okay?
MY HOME LIBRARY
I love having my library at home. A place for all the books I love... and the ones I've yet to experience. I don't often read in the library (I prefer my corner of the sofa, or a comfy recliner for that), but I'm so thankful for the room to have all my books. I love going in there and browsing, rearranging and just generally indulging in all the bookishness.
MY KINDLE
I'm not one of those readers who has a strong preference for only one reading platform. I appreciate them all for what they have to offer and my Kindle is one of them. I love the convenience and the portability and it makes reading on the go a breeze. I'm on my third Kindle and the one I'm using now was actually a gift from Jennifer Armentrout! :)
GOODREADS
GoodReads isn't without its issues (I still rail against the wonky search engine that is one of the least intuitive I've ever encountered), but I still love it and use it almost daily. According to my profile, I started using GoodReads in 2007 and it was a game-changer. I use it to keep track of my TBR, reviews, my reading progress and much more.
A HUSBAND WHO READS
I can't imagine being married to a non-reader. Someone who doesn't understand the power of reading for enjoyment. While The Husband and I don't often read the same things (he love British nautical historical fiction) he still almost always has a book in progress and we both read most every evening. And sometimes we do read the same book and it's fantastic to be able to discuss it together.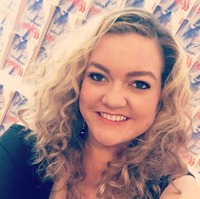 MY FAVORITE AUTHORS
I'm so thankful for the authors who write stories that engage my imagination and my emotions. For sharing stories and characters that have made me laugh, made me cry, made me think. They have provided me with hours of entertainment, stories that will stay with me forever, provided connections to other readers, and so much more.
AUDIOBOOKS
I have become such a fan of audiobooks over the past several years and they've become a mainstay in my reading life. Whether I'm purchasing them through Audible or borrowing from Overdrive and Hoopla, I love the option of another reading platform and the experience of listening to a story told by a gifted narrator.
END-OF-YEAR LISTS
I've never met a list I didn't like. And all the best-of end of year lists make me deliriously happy. I obsessively inhale them all like candy. (Wait, I don't even like candy. What would I inhale obsessively? Potatoes, for sure. But inhaling something like potatoes doesn't have the same ring to it. But I digress... ) I get jazzed every year when I start seeing the end of year lists popping up all over the blogosphere. I'm thankful for every person that posts one. And special thanks to Sophie for hosting her Best of 2019 Blogmas! ♥
BOOKISH FRIENDS
I've made so many friends in the book community. Through blogging, through GoodReads, through BookTube... it's amazing to be able to share a common love of reading (and all that it entails) with people on the other side of the country or even the other side of the world. And that includes you. So whether we've been friends for years, or we've interacted in the comments, or you're an occasional visitor... I am thankful for YOU.
What bookish thing are you thankful for?