Last December I signed up for the 2017 Reading Assignment Challenge and pronounced it

the easiest challenge of all

. I mean, I chose the number of books I would read (12), I chose which books I would read (all ones I was excited for), and all I had to do was read one per month. How simple is that, right? Well, join as me as I eat my words...
This 3rd quarter check-in is a chance for me to update my progress for July, August and September. Also known as, That Time Tanya Was An Epic Fail. Yep, I completely hit the skids in the 3rd quarter. July was about the time that I got myself bogged down with ALL THE ARCs and I am only now digging myself out of that hole. So it was basically Summer of the ARCs and I read NOTHING off my reading list. Progress = total face plant.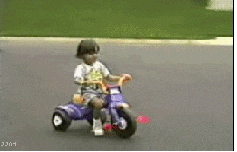 So, sad to say, my report card shows a

big, fat F

for this quarter. I started out the year strong but definitely fizzled out over the summer. The upside? I can still finish the year strong and have a great 4th quarter. Surely I can read three of these books by the end of the year, right? Right??
2017 Reading Assignment Challenge
How are you doing with your reading challenges
Tell me I'm not the only one struggling!