Click HERE for a complete list of participants and future topics.
This week's Top 5 Wednesday topic: Creepy Settings
Not necessarily horror books, but any setting from any book that gave you the heebie jeebies... in a good way. :)
The Prison | A Court of Mist and Fury
Situated in a cavernous mountain on an island, the Prison hold the foulest, most dangerous creatures and criminals in Prythian - including the Bone Carver. Each time Feyre had to go into the Prison I felt claustrophobic and just got the creeps. *shudder*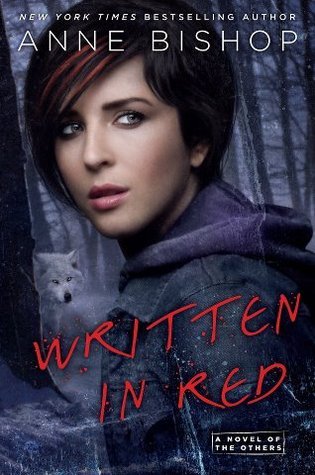 The Compound | Written in Red
The Compound Meg escaped from was a seriously messed up place. As a cassandra sangue, a blood prophet, Meg was held at the Compound along with others like her and forcibly cut for profit. The man running the Compound was ruthless and the whole place had a bad vibe.
The Cave by the Sea | Harry Potter and the Half-Blood Prince
Harry and Dumbledore's secret mission to the cave by the sea was filled with danger. It was a creepy, desolate location... made 1,000 times worse by the Inferi-infested lake. Gah!
Godspeed | Across the Universe
I find space a pretty scary setting anyway, but the vast spaceship Godspeed, where sinister things were happening, upped the creep factor.
The Silent City | City of Bones
Home of the Silent Brothers, The Silent City (aka the City of Bones) was one seriously creepy place. I mean, first you've got the Silent Brothers whose appearance is downright frightening - Marks that stitch their eyes and mouths closed. Eww! Then there's the fact that the Silent City is the necropolis of the Shadowhunters and the remains of the dead are often used to fortify the marble arches. Double eww! I'd say that counts as creepy.
What's your favorite fictional creepy setting?