June was not a great month - reading or otherwise.
And considering that I read only 5 books, there's not really enough to choose from to do my usual monthly Best In Books. But I still want to share what I read (because that's what we do, right?
😊
) so here's a quick wrap-up of what I read in June.
PURE (COVENANT #2) - JENNIFER L. ARMENTROUT
3.75 STARS
It pains me to say, because it's JLA, but I'm still liking-not-loving the Covenant series. And it basically comes down to main character Alex. She continues to be reckless and impulsive, often putting herself and others at risk. And she acts like a brat around any authority figure. I love Seth, but Alex is pretty annoying.
ONE SMALL THING - ERIN WATT
4.25 STARS
My favorite book of the month. I completely fell for Beth and Chase's stories - both separately and together. My heart hurt at the judgment and cruelty shown by others and for the pain it caused Beth and Chase. Beth was so relatable, sometimes self-absorbed, sometimes self-aware. And Chase broke my heart again and again, for the pain he'd caused, for the guilt he lived with, and for his hard-won wisdom. I didn't want this one to end.
THE FRAGILE ORDINARY - SAMANTHA YOUNG
3.25 STARS
I might have liked this one better had I not read it immediately after One Small Thing. But because I read them back to back, and because they are both YA contemporaries, I found myself constantly comparing them. Comet was a relatable character but I was never truly invested in the story. Likewise, Tobias was likable, and yet I never felt the connection between he and Comet. This was a nice enough story of a girl finding her own voice, but wasn't particularly memorable.
TILL DEATH - JENNIFER L. ARMENTROUT
4 STARS
I needed something different after two YA novels in a row (well, three counting Pure). And JLA's romantic suspense totally hit the spot. Till Death isn't going to win any literary awards but it was pure entertainment. I loved the mystery and suspense, I was totally on-board for the romance, and the story kept me turning pages because I had to know what was going to happen. Really enjoyed this one.
THE BOY & HIS RIBBON (RIBBON DUET #1) - PEPPER WINTERS
4 STARS (??)
I finished this one almost two weeks ago and I'm still not quite sure what I think. I'm not sure if it was just the book, or if my state of mind at the time had something to do with it, but I honestly don't know how to sort out my feelings for this dark and angsty tale. There were elements that required suspension of disbelief, and at times it felt overly long... but at the same time I was completely enthralled by the story and by the evolution of Ren and Della's relationship. I adored Ren's maturity and selflessness and sacrifice and I'm anxious to continue with the next book.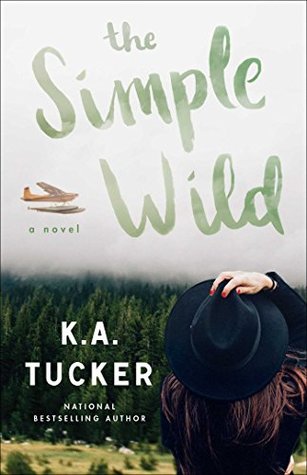 I love me some K.A. Tucker and her latest comes out in early August. I'm excited to be diving into this one!
WHAT WAS YOUR FAVORITE BOOK IN JUNE?