Just answer three questions and share what you're reading.
WHAT ARE YOU CURRENTLY READING?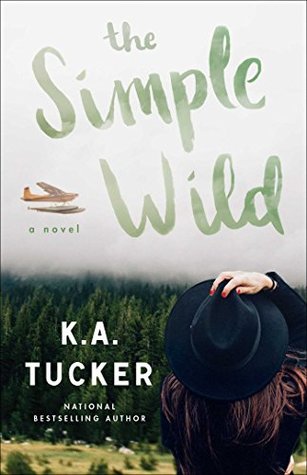 I'm at the 85% mark of The Simple Wild and I am so invested in these character's lives. I got a little emotional while reading last night *wipes away tears* and I'm getting really concerned about how the story will end.
WHAT DID YOU RECENTLY FINISH READING?
I finished The Impossibility of Us last week and it was such a great read. Even better than Upperman's first novel, Kissing Max Holden, which I thoroughly enjoyed. My review won't post until July 30th, in conjunction with the blog tour, but *spoiler alert* I loved it. :)
WHAT DO YOU THINK YOU'LL READ NEXT?
I have no idea what I'll read next.
I'm not even sure what I feel like picking up so that leaves it wide open.
I'm considering a couple options:
The Raging Ones (a sci-fi ARC from my favorite writing duo)
Steadfast (#2 in the True North series)
Siege & Storm (#2 in the Grisha trilogy).
The Mistake (#2 in the Off Campus series)
Do we see a theme here? That perhaps I have a lot of series started? :)
Which book should I read next?
What are you currently reading?
I wanna know! :)