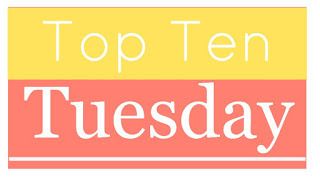 Top Ten Tuesday is an original feature/weekly meme
Welcome to my Top Ten Favorites of 2016... so far. There have been some hits, there have been some misses, but these stand out above all the rest (Katie McGarry for the win!). In no particular order...
Walk the Edge (Thunder Road #2) - Katie McGarry
The Problem with Forever - Jennifer L. Armentrout
The Edge of Juniper - Lora Richardson
Him (Him #1) - Sarina Bowen and Elle Kennedy
To the Stars (Thatch #2) - Molly McAdams
Breaking the Rules (Pushing the Limits #1.5) - Katie McGarry
Chasing Impossible (Pushing the Limits #5)
One True Loves - Tayor Jenkins Reid
Fuel the Fire (Calloway Sisters #3, Addicted #3.1) - Krista & Becca Ritchie
Have you read any of these?
What would make your list of 2016 favorites?