A playlist of her Best In Books videos can be found HERE.
_________________________________________________
Best In Books is back!
It's been a long book-slumpy five months since my last Best In Books post. And I've missed it! The reading slump is a thing of the past and I'm excited to bring back my favorite feature. Now let's chat it up about the best of February.
Best in Books was created by my friend Hope and she was kind enough to let me join in on her feature (because she's awesome that way). Her BookTube channel is linked above and I hope you'll check her out. Now on to all the best bookishness in February...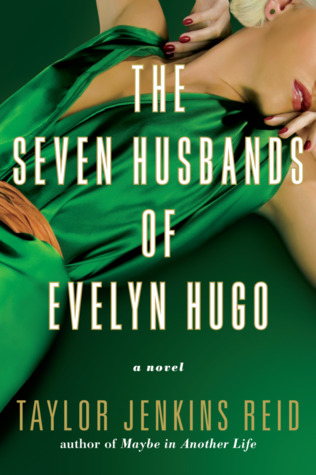 Evelyn from The Seven Husbands of Evelyn Hugo
What a character! I never knew quite what to make of Evelyn. She was ambitious and manipulative, single-minded and selfish. She was also capable of great love, true friendship and compassion. One thing I liked most about Evelyn: she was no quitter. And she didn't take no for answer. This woman was going to always find a way. She suffered for some of her choices but she had few regrets and was a fascinating woman.
Yes, I did refer to Blake as an overgrown man-child in my review of Good Boy, but that was just part of his charm. He could be a goofball, he had crazy theories, and he had a habit of giving terrible nicknames. But Blake also had a heart of gold and did so much for others. He was so selfless and was always there when others needed a hand and did so much for everyone around him. His goofy demeanor meant that many missed out on how kind he truly was. I really loved the funny guy with the big heart.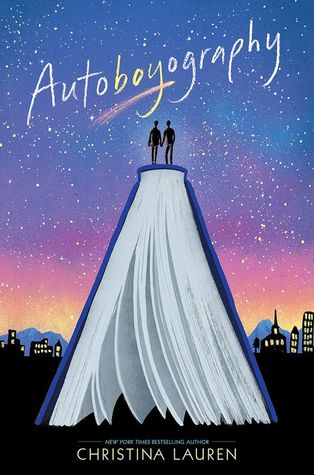 Autoboyography by Christina Lauren
This cover! It caught my attention even before I knew anything about the book. The colors (swoon), the starry sky, the two figures standing together on the book spine. Gorgeous. And now, having read the book, I appreciate all the elements on the cover that have meaning in the book. Love, love, love this cover.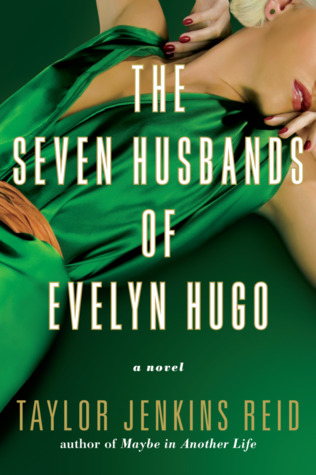 The Seven Husbands of Evelyn Hugo by Taylor Jenkins Reid
"No one is just a victim or a victor. Everyone is somewhere in between. People who go around casting themselves as one or the other are not only kidding themselves, but they're also painfully unoriginal."
Matt Eriksson: Stay by Sarina Bowen & Elle Kennedy
Bowen and Kennedy are just magic at creating characters that are likable, lovable and yeah, downright hot. Matt is a perfect example. He's a hockey star but he's neither cocky nor arrogant. He's down to earth, kind and thoughtful, and a doting father to four year old twin daughters. He was so great with main character Hailey - flirtatious without being sleazy, honest about his past, and what he could offer with his crazy schedule. What I loved most about Matt was that despite his lifestyle and money and fame, he was truly humble and kind and tried so hard to make his new relationship work. And that made him a seriously swoony character.
The de Vincent family may be considered American royalty but they also have quite the reputation. And Lucian is dubbed in the press as Lucifer. I mean, does it get any more "bad boy" than that? :) Obviously there are Reasons (aren't there always?) but I totally enjoyed Lucian's cocky sarcasm and lecherous charm.
I know, I know, who would think that a book with cutesy title and a bare-chested man on the cover would deliver all the feels? But it did deliver. I've learned that Chase's books, while lots of fun, also pack an emotional punch and surprise me with the way her characters kind of burrow in to my heart. I was totally invested in Henry and Sarah's story and just when I thought I knew the direction it was going it took a turn that amped up the emotion and made the characters even more likable. I admit to shedding a few tears by the end of this one!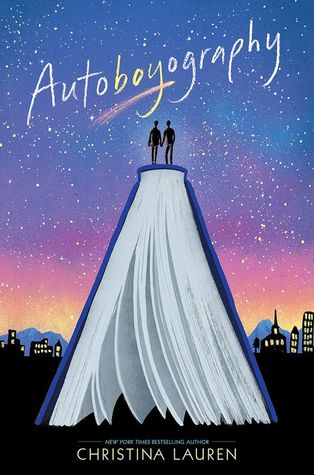 Autoboyography by Christina Lauren
Seeing as how this was my first 5 star read of the year, picking this as the best book of the month was a no-brainer. I loved everything about Autoboyography. Tanner was a main character that I liked from the very start. Smart, funny, self-aware. I enjoyed his perspective and his voice. Sebastian was a complicated character and his conflict was presented so well. Christina Lauren did an amazing job of showcasing family, friendship, religion and sexuality in such an honest way, with both humor and heart.
______________________________________________________
Now it's your turn:
What is the best book you read in February?