Just answer three questions and share what you're reading.
WHAT ARE YOU CURRENTLY READING?
The Raging Ones - Krista & Becca Ritchie
As of last night, I've actually set this one aside for now. After a week, I'd still only managed to get to the 40% mark. It breaks my heart because I adore Krista and Becca and they write some of my all time favorite contemporaries, but this one just isn't doing it for me. I don't understand the world, I have no connection with the characters, and overall I'm just... bored.
Blind Kiss - Renee Carlino
Because I kept plugging away at The Raging Ones, I'm now in a bit of a time crunch to read and review The Blind Kiss. I'm part of the blog tour next week, but thankfully Carlino is one of my favorites and I also seem to get through her books fairly quickly. I only read a few pages last night but it was already like a huge feeling of relief.
Ahhh, I'm back in the contemporary world again. Thank you.
WHAT DID YOU RECENTLY FINISH READING?
That would be *nothing.* Since I spent all of the last week trying to read The Raging Ones, the last book I finished was Kylie Scott's It Seemed Like a Good Idea at the Time (review posts tomorrow).
WHAT DO YOU THINK YOU'LL READ NEXT?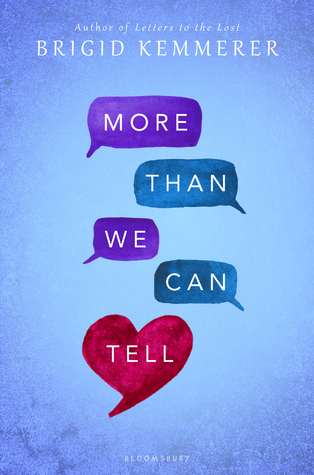 I guess I could say I'll go back to The Raging Ones, but no. I need more of a break before attempting it again. I still have More Than We Can Tell out from the library so that's a possibility. Otherwise I'm just going to wait and decide at the time. After struggling with The Raging Ones, I don't want to force anything now and end up in a reading slump.
What are you currently reading?
I wanna know! :)