It's a chance to share news - a post to recap the past week on your blog,
showcase books and things we have received, and share news about what is
coming up on your blog in the week ahead. You can find the info here:
Writing to you from a place called Total Exhaustion. What a weekend! Friday was the closing on the new house, Saturday was spent making several trips with smaller items, and Sunday was the Big Moving Day. My mom was with us almost all day Saturday and was such a huge help. And yesterday my nephews and brother-in-law showed up at 8:30 in the morning and didn't stagger home until 4:00 in the afternoon - after a long day of back-breaking lifting, carrying and general awesomeness. I am so, so thankful for the help of family!
Last night was our first night in the new house and even though I am surrounded by chaos, and even though there are a few small trips left to the old house to be made, I'm so happy to be right where I am.
We trashed, donated and sold so much during the packing process and it's been a great feeling to purge so much from our home. I'm thrilled to be making the move with *less.* Paperwork and files, clothes, decor and just... junk. Isn't it crazy how much we collect and hold on to?! After 15 years in the old house it really added up. Letting go of so much stuff truly makes the move feel like a fresh start.
One thing I haven't had much time for is reading. And that probably won't change much this week, either. But I am enjoying The Girl & Her Ren whenever I get a chance to pick it up and get through a couple pages.
Now I'm off to get busy and unpack a few boxes. Maybe I'll find my computer glasses... that would be ever so helpful. LOL Hope everyone had a fantastic weekend!
WHAT I FINISHED IN THE LAST WEEK:
After languishing on my Kindle for several years, I finally picked this one up. Despite having some issues with it, I still enjoyed it and I'm sure I'll pick up the other books in the trilogy at some point.
WHAT I'M CURRENTLY READING: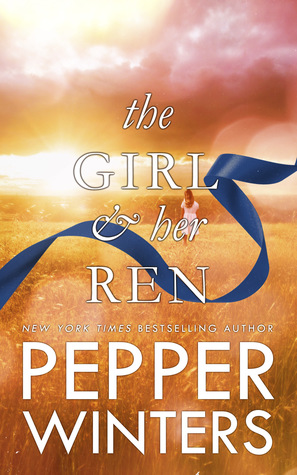 I finally felt ready to start this second book in the duet (although now it looks like there might be a third book coming?). Only 30% or so into it but so far-so good.
Not a thing! Been too busy for book buying! :)
How was your week? Any new books? Any news to share?
I'd love to hear about it!