It's a chance to share news - a post to recap the past week on your blog,
showcase books and things we have received, and share news about what is
coming up on your blog in the week ahead. You can find the info here:
What a week it's been. Busy and exhausting but mostly good. We've been in the new house for a week and it's been filled with unpacking (still a lot of boxes sitting around), organizing, and projects. The Husband has wall-mounted a new flat-screen TV, set up our computers, changed a shower head, put together bookcases, spackled and painted, made multiple trips to Home Depot and IKEA, torn out the master closet storage and today is preparing to install an all new built-in closet organization. He's basically a rock star.

♥
Another September, another hurricane - only this time it didn't hit Florida. But it did hit North Carolina and I have plenty of family there, including my step-daughter who lives right on the coast. Thankfully she is safe. Still without power, and I'm not sure how much damage to her home yet, but safe. Other family members are also without power but also safe. And now we're just hopeful the flooding is not too severe. They are very much in my thoughts.
Very little time for reading this past week. Just too much else to do. But I did (finally) finish The Girl & Her Ren last night - the second book in a dark romance duet. It was good but it was angsty and emotional and sad... not exactly a ball of fun! LOL My next read definitely needs to be something light!
This song isn't new but I am seriously still loving it so hard. And the video is pretty sweet. :)
WHAT I FINISHED IN THE LAST WEEK: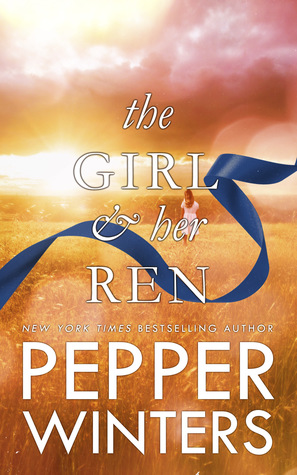 So worth reading but, boy, it took a lot out of me. Pepper Winters put me through the emotional wringer!
WHAT I'M CURRENTLY READING:
Nothing right now. I just finished The Girl & Her Ren last night and haven't picked my next book yet. Today should be busy but maybe tonight I'll peruse my bookshelves and pick something light and fun.
Not a thing! Been too busy for book buying! :)
How was your week? Any new books? Any news to share?
I'd love to hear about it!