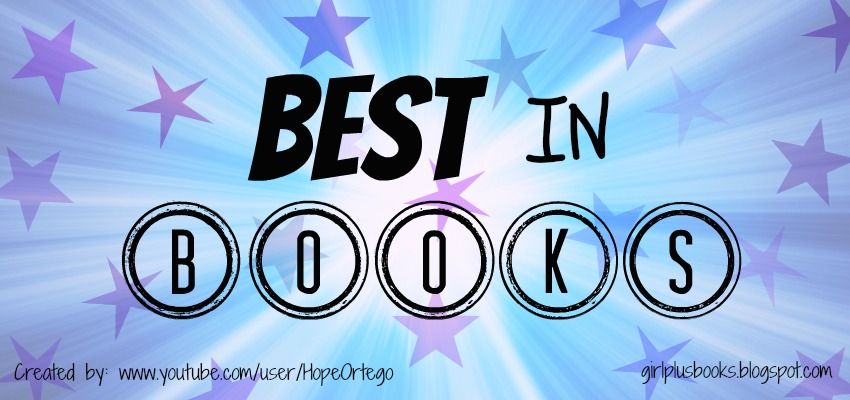 A playlist of her Best In Books videos can be found HERE.
_________________________________________________
My friend Hope does a fun monthly feature on her YouTube channel called Best In Books. It's a little different than the usual monthly wrap-up and I look forward to them every month. I asked for permission to use her feature on my blog and she was sweet enough to say yes! If you're not already following Hope on YouTube (or anywhere on social media!) you're missing out. Hope and I became friends last year and I am so glad to know her. She is an absolute ray of sunshine, so full of happiness and positivity - and who doesn't need more of that in their life? :)
The topics for Best In Books can change month to month but for my first month I'm going to go with a few of Hope's regulars along with one or two of my own. Here we go...

Maddy from Everything Everything
As a teenage girl confined to her home due to a rare illness, Maddy could have been the poster girl for self-pity. But instead she was thoughtful, intelligent and self-aware to a degree that had me in awe of her. Maddy rarely wallowed in her situation. Instead, she had a manner of acceptance that was inspiring and a sense of humor that kept her grounded.

Rider from The Problem with Forever
I have a real soft spot for YA male characters who show maturity and shoulder great responsibility - whether it is forced upon them or they take it on willingly. Rider is a great example of this. Placed in a horrific foster home, Rider acts as protector to young Mallory and when reunited several years later is still supportive, protective, and her biggest champion.

I'm pretty choosy about what I accept for review so when I was contacted by the author to read The Edge of Juniper I wasn't sure what to expect. But what I got was an amazing, emotional and completely realistic tale of a girl spending a pivotal summer with her cousin and learning more than she anticipated about family and first love. This was an absolute gem.

The Way I Used to Be
So powerful. Eden's story made quite an impact on me. Told in first person, her story covers her four years of high school after being raped by her brother's best friend. Being a witness to Eden's journey was often heartbreaking, sometimes frustrating, and tragic.

Daemon Black
Need I say more? I think not.

I have two quotes - and both are from Everything Everything:
"You're all the good things wrapped into one good thing."
"I was happy before I met him. But I'm alive now, and those are not the same thing."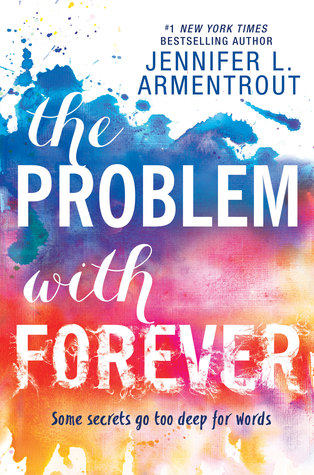 The Problem with Forever
I'm not surprised that my favorite book of the month was one by Jennifer L. Armentrout. Her books are just so readable. TPWF was no exception and once I started it I didn't want to put it down. I loved watching the growth in Mallory as the story progressed, her struggle to find her voice, and the power to stand up for herself. It was hard-won and Rider was almost always by her side, enouraging her and providing support, and, with their shared history, knowing her in a way that no one else could. I enjoyed the depiction of Mallory's adoptive parents, the secondary characters and the hopefulness that showed when even just one person takes the time to champion another.
______________________________________________________
Now it's your turn... what was your best book of the month in June?
Or the best surprise? Pick a category and tell me your answer below. :)