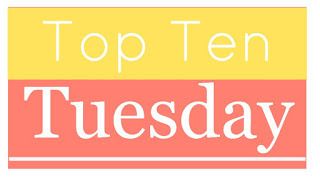 Top Ten Tuesday is an original feature/weekly meme
This week's Top Ten Tuesday theme is random facts about ourselves. I never get tired of reading random facts about people, or those tags where everyone answers a bunch of random personal questions, so I'll be in heaven checking out all the Top Ten posts today. But before I dash off to immerse myself in random facts about everyone else, here are some random facts about me.
random fact #1
I loathe coffee. Always have. Don't like the taste, don't like the smell. The emphasis placed on coffee and the utter dependency on it makes me equal parts confused and amused. The only time you'll ever see me with a Starbucks cup in hand is when I'm enjoying the occasional chai tea latte (usually iced). But coffee? NEVER.
random fact #2
Next fact is that I have no sweet tooth. None. I can do without chocolate and candy and cake and ice cream... whatever. Very, very rarely I'll have a little something but usually - nope. Does nothing for me and I'd rather have something salty/savory. (Cheese and crackers for the win.)
random fact #3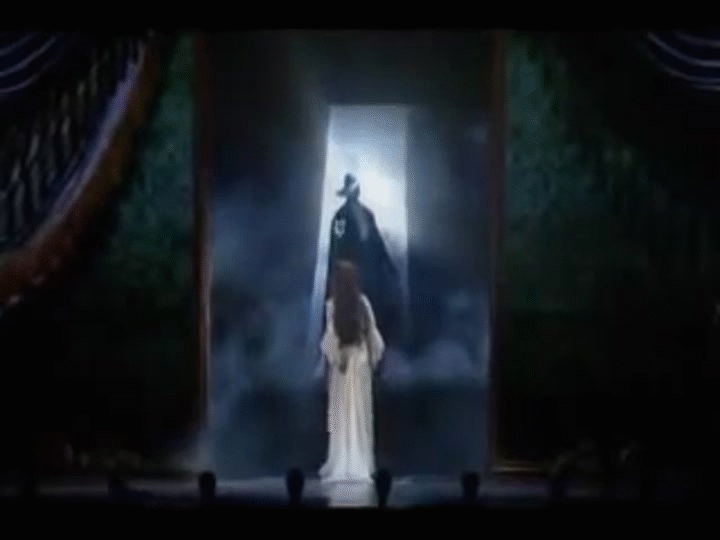 I looove musical theater. Wicked is a favorite, Mamma Mia is fun... but Phantom... Phantom of the Opera holds a piece of my heart. I am totally enamored of the story and the show and I can totally geek out over it. One of my most surreal moments was sitting in Her Majesty's Theatre in London's West End watching the production of Phantom. Life. Made.
random fact #4
I'm a total morning person. Yes, I'm one of those people. And yes I know it can be a bit obnoxious. But I can't help it. My internal clock has me up and at 'em by 5:15 every morning, pretty much seven days a week. The flipside of this is that by 9 PM I am done. Lights out. See ya in 8 hours or so. I don't know how you night owls do it.
I always review books *immediately* after finishing them. I'm already starting to formulate my thoughts into a review as I'm closing the book. Buuut, for some reason I've been totally slacking on this lately and it's weirding me out. I'm practically obsessive about reviewing but right now I'm about, um,
fifteen
books behind. Just thinking about is stressing me out so let's move on...
random fact #6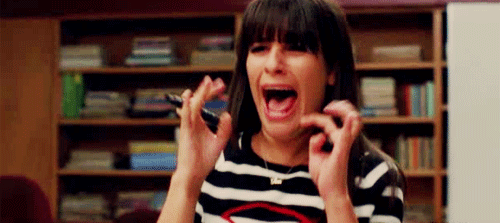 I am practically phobic when it comes to lizards. Like, lose-my-mind phobic. Unfortunately, here in Florida, the mean little freaks are everywhere so, yeah... I have to deal.
I've been with the same company for almost 25 years. (Yeah, I started when I was about seven. 😉) For the last 12 of those years I've been the EA to the Board of Directors. I *love* my job. I work for three amazing people that I respect and admire, the atmosphere is usually fairly low-key, and I love what I do.
random fact #8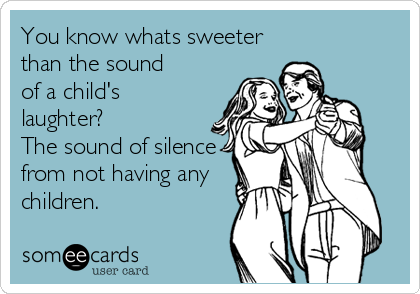 So I'm not some child-hating shrew but I've never wanted kids of my own. Ever. I've always known that the motherhood thing was not for me. I love the freedom of picking up and going whenever we want, I love that my home is never messy and always peaceful, I love grown-up vacations and disposable income, and I get to be the star of my own life and not take a supporting role to a little human's needs. 😉 My stance is that to live in my house you must be able to fend for yourself - and that means no pets, no plants, no kids. #sorrynotsorry
I had a planned elopement. It didn't start out that way. But it didn't take long into the planning for me to realize that, while I wanted to be married, I cared nothing about a wedding. So we scrapped the wedding plans, told everyone we were going on vacation, and came back married. That was 17 years ago and I've never regretted doing it our way.
I rarely ever watch TV. On occasion I watch Game of Thrones with my husband but that's the extent of my TV watching. I have zero interest in reality shows (which seems to make up 90% of what's on) and there's nothing I'm interested enough in to follow week after week. I hate feeling tied to the TV. I don't have Netflix, don't own a DVR and I am completely out of the loop with what's on TV and popular. When people start talking about the latest episode of whatever I totally zone out. 💤💤💤
Can you relate to any of these?
Tell me a random fact about you... I wanna know! 😊