That's What He Said Thursday is a weekly meme created
from a favorite
book boyfriend (aka male protagonist) to his girl.
For more info, visit Chapter Break here.
With the release of Up in Flames last week, the Rosemary Beach series by Abbi Glines has come to an end. I was going through some of my favorite passages and came across this quote from Grant to Harlow during a time when they were separated (well, she had left and wouldn't contact him). The messages he left her were so heartfelt and this was one of my favorites.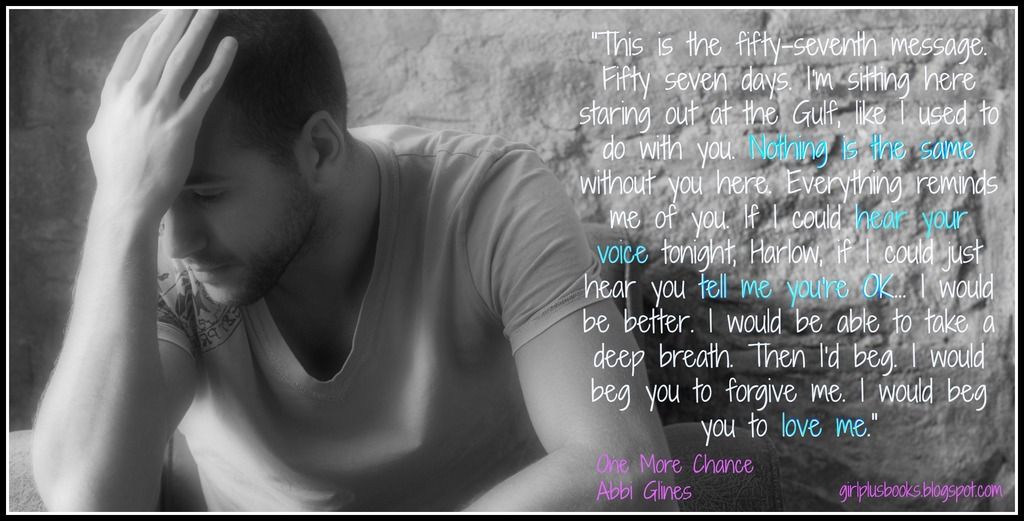 "This is the fifty-seventh message. Fifty seven days. I'm sitting here staring out at the Gulf, like I used to do with you. Nothing is the same without you here. Everything reminds me of you. If I could hear your voice tonight, Harlow, if I could just hear you tell me you're OK . . . I would be better. I would be able to take a deep breath. Then I'd beg. I would beg you to forgive me. I would beg you to love me." - Grant, One More Chance
When it comes to romance, what are your favorite genres/sub-genres? Contemporary, historical, suspense, sports, new adult, time travel, military... what do you gravitate to?