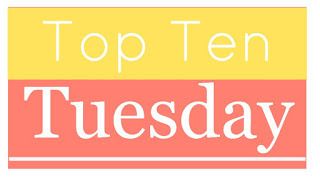 Top Ten Tuesday is an original feature/weekly meme
This week's Top Ten Tuesday Theme:
Books I Read in One Sitting
Um, yeah, I don't think that's ever happened. Ever. So I'm going to put my own twist on this week's theme and share the books that I read super fast. The ones that were so unputdownable that I flew through them. Also, I'm sharing twelve not ten. Just because I can.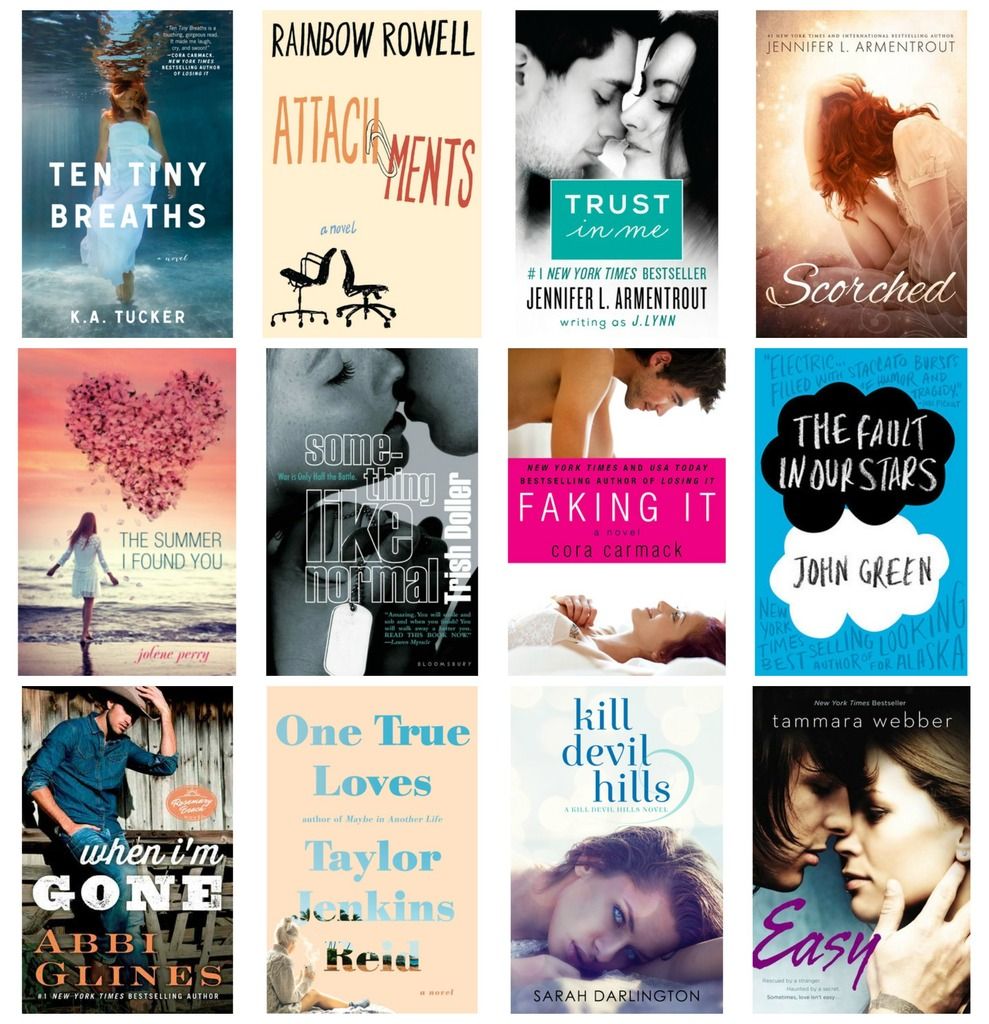 Ten Tiny Breaths - K.A. Tucker
This was the first book I read from Tucker and I could hardly put it down.
Attachments - Rainbow Rowell
Rowell's books are just so incredibly readable. I was completely charmed by Attachments and gobbled it up.
Trust in Me - Jennifer L. Armentrout
For some reason reading from Cam's POV had me flying through this one.
Scorched - Jennifer L. Armentrout
I don't know if I was just in the right mood for this one or if it was the story but I inhaled this one by Armentrout. I wish it got more attention.
The Summer I Found You - Jolene Perry
I feel like I mention this one a lot but that's because it made such a huge impression on me. I simply couldn't put it down and I think I read it in one day.
Something Like Normal - Trish Doller
Oh, this book. Travis's story hurt my heart and I just kept reading because I was desperate for him to find his footing again.
Faking It - Cora Carmack
I feel like I rarely mention Cora Carmack even though she's a favorite. I love her Losing It series and adore the Rusk University series. Faking It is my fave from the Losing It series and I flew through it.
The Fault in Our Stars - John Green
To be honest, I'm not really a fan of John Green's writing, but TFiOS was somehow an exception and I found myself practicall speed reading it because I had to know how it ended. *grabs tissue and curses John Green*
When I'm Gone - Abbi Glines
Abbi Glines is another author that I feel I don't mention much but I basically inhale everything she writes. Granted, her books are rarely lengthy, but even so, I fly through them.
One True Loves - Taylor Jenkins Reid
This was one of my favorite books of 2016 and I was hooked from the very first page. I practically devoured this emotional story (and still wanted more).
Kill Devil Hills - Sarah Darlington
I was so invested in this story. Georgie was relatable and Noah was perfection. (Also, at just over 200 pages it was easy to speed through this one.)
Easy - Tammara Webber
Another favorite that, for some reason, I rarely mention. I fell head over heels for Lucas and Jacqueline and I basically inhaled their story.
Have you ever read a book in one sitting?