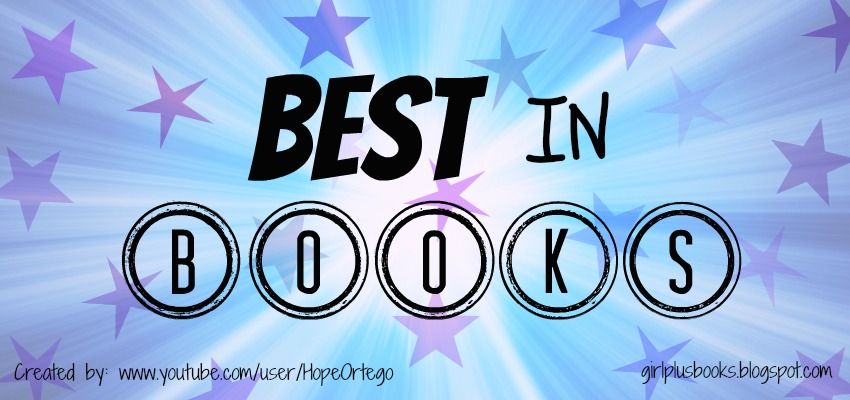 A playlist of her Best In Books videos can be found HERE.
_________________________________________________
Welcome to my Best in Books for May! A little later than I intended (for the second month in a row) but what can I say? Life has a habit of getting in the way. :)
Best in Books was created by my friend Hope and she was kind enough to let me join in on her feature (because she's awesome that way). Her BookTube channel is linked above and I hope you'll check her out. Now on to all the best bookishness in May...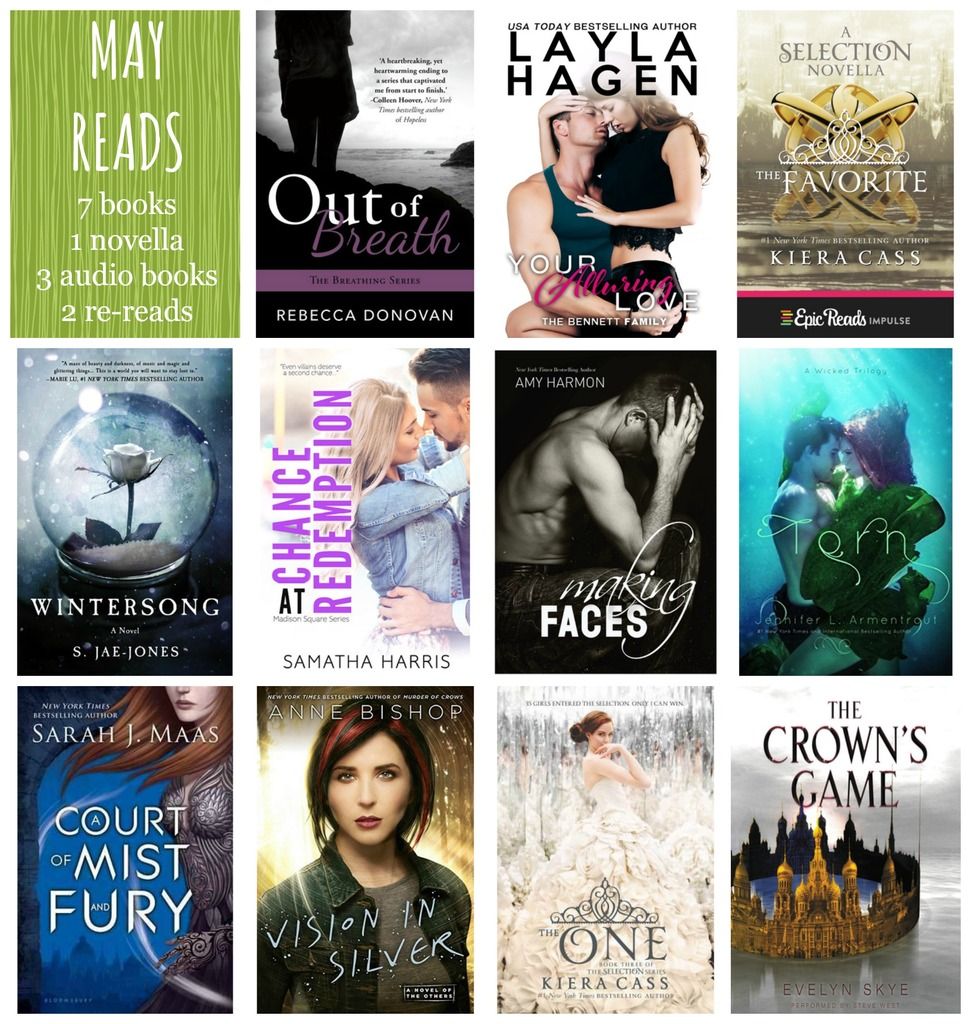 Feyre, Morrigan and Amren from A Court of Mist and Fury
For the first time ever, I'm choosing more than just a single person for my Best Female Character category. Because all three of these women from ACOMAF are so amazing, are so unique, and contribute so much. Newly fae Feyre who finds herself with powers she still struggles to understand and control, Mor who is equal parts fun-loving friend and fierce warrior, and Amren whose background remains a mystery and who all seem to treat with a wary respect. I love these characters both individually and as a group. Their dynamic is evolving and I'm excited to see how it changes.

Since I didn't narrow it down to one for Best Female Character, I have zero compunction about doing the same for Best Male. :) Rhys in ACOMAF was everything. Learning the depth of his sacrifice was staggering and it broke my heart. The kindness, the generosity, and the selflessness hidden beneath the veneer of cocky cruelty makes Rhys one of my favorite fictional characters ever.
I've yet to write my review of Making Faces but that won't stop me from mentioning about Ambrose Young. His journey broke my heart. The way he fought to accept his new reality, his struggles with grief and guilt and loneliness... all while maintaining a sweetness and a quiet dignity that had me in awe. Ambrose was unforgettable.
Torn by Jennifer L. Armentrout
As with the first book in this paranormal/urban fantasy series, the character Tink totally steals every scene and delivers the laughs. I love that little brownie. :)
"You cannot let anyone know what you are," said Tink.
"Gee, really? I was thinking about updating my Facebook status."
Tink cocked his blondish-white head to the side. "You don't have a Facebook, Ivy."
I sighed.
Tink continued, because of course. "I looked for you. Wanted to add you as my friend so I could poke you, and I know people don't poke anymore, but I think poking is great."

The Crown's Game by Evelyn Skye
Even though The Crown's Game was a re-read (well, re-listen) in anticipation of The Crown's Fate, I still love that OMG Moment during the final duel at the end of the book. I'd been developing theories on what might happen but the ending took me by surprise and left me scrambling to know how and why and what would happen next.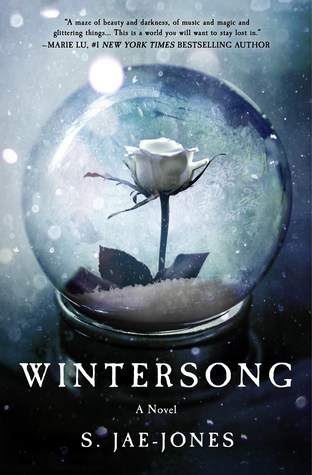 Wintersong by S. Jae-Jones
Wintersong ended up being a mixed bag for me - equal parts problematic and enjoyable. The Goblin King is not the typical swoon-worthy character and Wintersong is not filled with typical swoon-worthy moments. But there was a scene that, within context, truly got to and had my heart melting and hurting all at the same time.
"Yes, you have the very soul of me, Elisabeth."
"Then your name, mein Herr."
He laughed softly, but it was a gasp of pain, not of joy. "No."
"Why?"
"So you will forget me," he said simply. "You cannot love a man with no name."
Oh, my heart.♥
A Court of Mist and Fury by Sarah J. Maas
Was there ever any question? Because it's ACOMAF, people.

Prince Drake from Torn by Jennifer L. Armentrout
This guy was cold, heartless and seriously creepy. His reasons for needing Ivy were icky enough but add to that his utter cruelty and absolute lack of compassion... the Prince made for one badass villain.
A Court of Mist and Fury by Sarah J. Maas
I guess it's no great surprise, since ACOMAF appeared at least three times in this post, but there was really no contest. Even being a re-read, this was the best book I read in May. I loved returning to this world. Immersing myself in the happenings in Prythian, connecting to the amazing cast of characters, and continuing to fall under the spell that Maas weaves with this series makes for an incredible reading experience.
______________________________________________________
Now it's your turn: What was the best book you read in May?