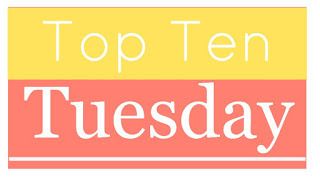 Top Ten Tuesday is an original feature/weekly meme
There was a time when I added books to my TBR left and right. Something looked mildly interesting? Added it to the TBR. I read an interesting review? Bam, it went on the TBR. These days I'm a lot more discriminating. I have to be truly excited about a book for it to make it to the TBR. So here are the ten most recent additions to my To Be Read list.
Have you read any of these?
What have you most recently added to your TBR?