It's a chance to share news - a post to recap the past week on your blog,
showcase books and things we have received, and share news about what is
coming up on your blog in the week ahead. You can find the info here:
It may be mid-February, and spring may technically be a month away, but I think I can safely say that winter in Florida is OVER. It's been in the 70's all week and next week is more of the same... even hitting 80 several days. Did Florida not get the winter memo this year?
Today is day two of a... wait for it... Four. Day. Weekend. and I am loving it! Yesterday was a great start. My mom, my two sisters, my niece, and I went out to lunch and then shopping and had a fantastic day. We hit up HomeGoods, Kohl's, Pier 1, Target... good shopping and even better times just being together. We're already taking about planning another day out next month. :) The Husband attended a car show and won the top prize (and a huge trophy) for best in his class. And I came home to some awesome bookmail. Now that's a good day! :)
If you're looking to read on the cheap (i.e. free), Epic Reads has shared a pretty awesome list of ways to read online for free. Some I already knew about but many I didn't. Worth checking out!
How's your weekend? Doing anything fun?
WHAT I READ IN THE LAST WEEK: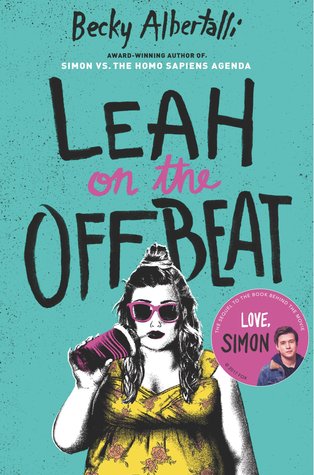 While this one pretty much missed the mark for me as far as main character Leah was concerned, I loved revisiting favorite characters and every single moment with Simon + Blue was magical. Review coming soon.
WHAT I'M CURRENTLY READING
:
I'm not exactly flying through this one but that has more to do with me not making time for reading than anything to do with the book. I am having so much fun being back in the world of The Others. It's funny to remember how literally they take things sometimes. When a character grabbed a broom before investigating a noise outside, one of the Others said, "Why do you have a broom? Brooms are for sweeping. There is nothing to sweep outside." So many moments like that give me a chuckle.
WHAT I'M CURRENTLY LISTENING TO:
I'm down to less than 30 minutes in this audio book and I've loved every minute. It's reminded me of how very much I loved Fiona and Nick and their story. The kinda-sorta paranormal aspect was woven in so well. I'll be sorry to finish this one!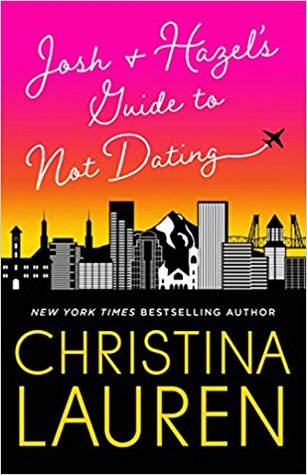 Okay, for everyone who has been expressing shock that I haven't read this one and absolutely insisting gently nudging me to read it, it's finally in my hands! This will happen SOON! :)
Transcendence looks like nothing I would ever pick up on my own, but I've had several trusted blogger friends swear that I would love it. We shall see...
How was your week? Any new books? Any news to share?
I'd love to hear about it!