Just answer three questions and share what you're reading.
WHAT ARE YOU CURRENTLY READING?
Wild Country (World of The Others #2, The Others #7)
by Anne Bishop
I am crazy excited to be back in the world of The Others! It still surprises me how into this series I am. I'm pretty much a straight-up contemporary romance kind of girl, but when I gave the first book (Written in Red) a try a couple years ago I. Was. Hooked. This latest entry actually overlaps in timeline with Etched in Bone so fans of the series will see plenty of familiar faces. I'm about 25% in and keep getting annoyed when real life forces me to put the book down. :)
WHAT DID YOU RECENTLY FINISH READING?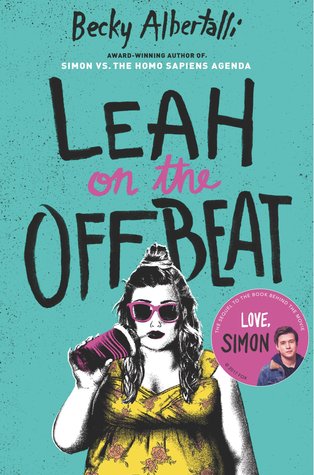 Leah on the Offbeat - Becky Albertalli
I finished Leah over the weekend and... *huge dramatic sigh* It's not exactly what I was expecting, nor exactly what I wanted. I will say that I was living for all the Simon+Blue scenes and they are just as precious as ever. Otherwise, I have feelings... and hopefully I'll get my review posted soon.
WHAT DO YOU THINK YOU'LL READ NEXT?
There are so many things I want to jump into next and I don't know which one it will be. I really do want to get to Watching You (I know, I know, I've been saying that for weeks) and I also have an arc of a YA contemporary that I'm excited about (no cover for it yet). Lora Richardson is an amazing self-published author and I've raved about her Juniper Limits trilogy often. Her work deserves so much more attention than it gets. She just sent me an arc of her latest, Vanishing Summer, so that might be what I pick up next. And yet another option is an arc of I Want You Back by Lorelei James. I've never read anything by her before, but this one really caught my eye.
What are you currently reading?
I wanna know! :)