It's a chance to share news - a post to recap the past week on your blog,
showcase books and things we have received, and share news about what is
coming up on your blog in the week ahead. You can find the info here:
First week back to work after vacation is always fun. (Ahem... )

@HiltonGrandVacations contacted me about a photo I posted on Instagram and asked to use it on their social media. How cool is that?! I had to sign a release and send them the pic and now I'm stalking their IG page to see if it shows up.

My niece stayed with us Friday night and we were in full-on girl's night sleepover mode. Makeovers, face masks, you name it. Good times. :)

My mom has bronchitis and I'm a bit worried about her. Nothing to play around with at age 74.

I had created a graphic/mood board for The Bride Test but I put together the review post so quickly (literally, moments before I walked out the door for vacation) that I totally forgot to include it in the review. Gah! So, whether it makes sense or not, I'm sharing it now because I was so happy with it. Humor me.
Happy Mother's Day to those who celebrate! Whether you are a mom, have a mom, are a mother figure, have great memories of your mom... whatever the case may be, I hope you have a wonderful day.
WHAT I READ IN THE LAST WEEK:
Intercepted (Playbook #1) - Alexa Martin
Hard As It Gets (Hard Ink #1) - Laura Kaye
Intercepted was so, so good and I am thrilled that I listened to it on audio. The narration by January LaVoy was just perfection. I was hoping to continue on with Fumbled on audio but when I checked OverDrive the wait was 10 weeks. Uh, no. I'll just pick up my physical copy, thank you very much.
Hard As It Gets was... pretty good. It took me a week and a half to read it. It was interesting enough while I was reading but when I set it down I wasn't exactly thinking about it or itching to pick it back up. Still, I got sucked into the relationships between all the characters by the end so I'm sure I'll continue the series.
WHAT I'M CURRENTLY READING
:
After finishing Crownover's Saints of Denver series I was still itching for more from her, so I picked up the arc for Unbroken, the prequel for her new series. I'm just getting into it but enjoying it so far.
Long Shot is my current audio read. I've been all about the sports romances lately and I was also eager to try something by Kennedy Ryan. I'm loving it so far but Sam and Amber have me so nervous! They've both warned me that it's super emotional so now I'm all on edge while listening, worried about what's going to happen next.
I was in total book-buying mode a week or so ago when I hit up Book Outlet online and went crazy. Book Outlet can be hit or miss for me but I was feeling like I hit the jackpot last week. I just unboxed my order yesterday and I plan on doing a separate post later this week to share what I got. (Spoiler: I got All The Books!)
KINDLE BOOKS: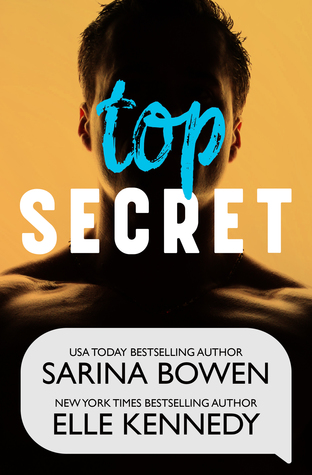 A collab between Bowen + Kennedy is reason to rejoice. I pre-ordered this baby and can't wait to dive in.
Getting approved for Armentrout's latest Origin book that comes out in October?
How was your week? Any new books? Any news to share?
I'd love to hear about it!