It's a chance to share news - a post to recap the past week on your blog,
showcase books and things we have received, and share news about what is
coming up on your blog in the week ahead. You can find the info here:
Busy week at the office but got a lot accomplished. Always a good feeling.

I didn't get a chance to post my book haul as planned. The whole work/adulting thing got in the way. I'll try again this week.

My mom was over for dinner Friday night and we ended up watching Love, Simon. She totally enjoyed it and I loved sharing a movie that I

♥

so much.

And by the way, my mom is doing much better after coming down with bronchitis. Thanks for all the get well wishes last week.

I scored a gorgeous pair of topiaries at TJ Maxx yesterday (something I've wanted for ages) and they look fabulous at the front door.
BookBub shared their ultimate list of 2019 beach reads. One I've already read and two are high on my TBR. How about you... any must-reads for you on the list?

I hope you're having a fantastic weekend... happy reading!
WHAT I READ IN THE LAST WEEK: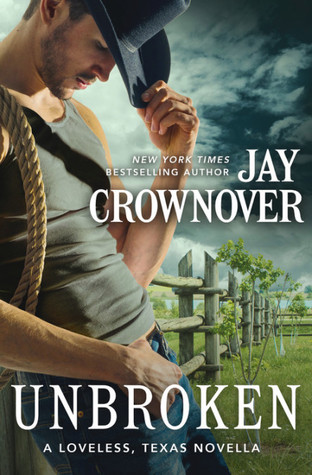 Unbroken (Loveless, Texas #0.5) - Jay Crownover
I just didn't find a lot of time to read last week so all I managed was this novella from Jay that released last week. It's the start of a new series and I'll definitely be continuing with it.
WHAT I'M CURRENTLY READING
:
Arctic Wild (Frozen Hearts #2) - Annabeth Albert
I'm about 80% through Arctic Wild and hopefully I'll finish it today. It's falling into the like-not-love category. I'm definitely enjoying it but I don't particularly feel a real emotional investment.
Long Shot is my current audio read... and it's killing me. This book has just torn me up. It deals with some serious themes (domestic abuse/violence) and parts have been so difficult to experience that I find myself listening to small snippets at a time because my heart can't take it. (I've taken to DM'ing
Sam
and
Amber
to discuss it).
Beyond that, I adore the two main characters, I love the writing, and I will absolutely be reading more by Kennedy Ryan.
I'm so crazy excited for this one! It's one that I'm absolutely certain I'm going to looove. So it will be happening SOON.
How was your week? Any new books? Any news to share?
I'd love to hear about it!