It's a chance to share news - a post to recap the past week on your blog,
showcase books and things we have received, and share news about what is
coming up on your blog in the week ahead. You can find the rules here:
~IN GENERAL~
Friday was my birthday which I don't make much of a fuss about. I've never been a big birthday person. Not because of the getting older thing (I'm way beyond caring LOL) but it's just kind of another day. I did come across this on Friday and probably found it way more funny than it actually is. Just seeing it now has me giggling again. :)
Tell me it's not just me. That's seriously funny, right? Okay, maybe it's just me.
Saturday night night my husband and I went out for dinner (pretty much the extent of birthday celebrations). I chose Copeland's because it's always a favorite.
I never fail to get the exact same thing. I'm sure the whole menu is delicious (well, not the actual menu... you know what I mean), but the Shrimp & Tasso Pasta is to die for. I mean, what's not to love? Pasta, shrimp, spicy tasso, a creamy sauce... yes please! Oh, and the broccoli bites with tiger sauce is the way to go for appetizers. Good stuff.
I imagine some Amazon or Barnes & Noble gift cards may be coming from family so there might be a little birthday book haul in the near future. More good stuff.
~LAST WEEK ON THE BLOG~
Thursday brought That's What He Said Thursday - probably my favorite meme of the week. Choosing and sharing lines from my favorite book boyfriends has a way of making me happy. :)
Friday brought a review and another opportunity to gush about Emmy & Oliver. Seriously, do yourself a favor and read this book. You can thank me later.
~NEW ADDITIONS~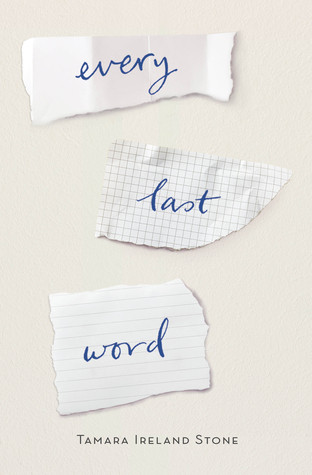 No new physical books graced my shelves this week but I did add one to the Kindle. Every Last Word by Tamara Ireland Stone was on sale so I snagged to read later. I really enjoyed her Time After Time duology so I'm looking forward to this one.
~CURRENTLY READING~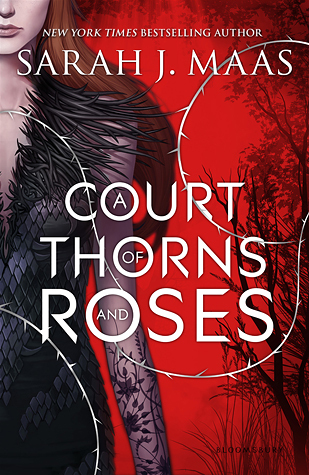 I've stepped *way* outside my comfort zone and picked up A Court of Thorns and Roses by Sarah J. Maas. Fantasy is not my genre of choice. #1 - I find them rather intimidating and #2 - I *really* love my contemporaries. But this Beauty and the Beast retelling caught my attention as soon as it was released back in May and the reviews have been glowing, so I'm giving it a try. I'm happy to say that so far (I'm 20% in) I'm totally enjoying it, and the intimidation factor is almost nil. :)
~TOTALLY RANDOM~
And now I bring you sea otters holding hands. Because why not?
So what was your week like? Any new books?
Anything interesting happen? Tell me about it
below... I'd love to hear!