What Are You Reading Wednesdays is a weekly feature
How to participate:
Grab the book you are currently reading and answer three questions:
1. What's the name of your current read?
2. Go to page 34 in your book (or 34% in your eBook) and share a couple of sentences.
3. Would you like to live in the world that exists within your book? Why or why not?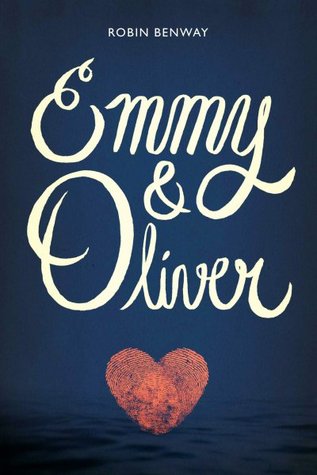 1. Emmy & Oliver by Robin Benway
2. DO YOU LIKE EMMY, YES NO??? it said. Caro's handwriting was precise and exact, just like it is now, and the word YES was circled. It was the only thing I had left of Oliver after the kidnapping, the only thing that was truly mine, and I kept it that way for ten years.
3.
Obviously the kidnapping aspect is heart breaking, but these characters? I *adore* them. I would absolutely live in this world if it meant I could be friends with Emmy and Oliver. ♥
So what are you reading today? Want to share a snippet from page 34 (or 34%)?
I love comments so tell me below. :)