What Are You Reading Wednesdays is a weekly feature
How to participate:
Grab the book you are currently reading and answer three questions:
1. What's the name of your current read?
2. Go to page 34 in your book (or 34% in your eBook) and share a couple of sentences.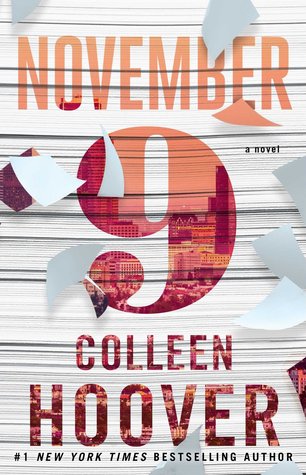 1. November 9 by Colleen Hoover
2. Does she really think that? Do people really not flirt with her? Is this because of her scars or because of her insecurities about her scars? Surely guys aren't as shallow as she's implying. If so, I'm embarrassed on behalf of all men. Because this girl should be fighting off the guys who flirt with her, not questioning their motives.
3. Absolutely. It's not so much about the world Colleen Hoover creates (she writes contemporaries so it's this world) but more about the remarkable characters she brings to life. So, Yes, I want to know these people. I'd love to have Fallon and Ben in my life. :)
What are you reading today? Want to share a snippet from page 34 (or 34%)?
I love comments so tell me below. :)