What Are You Reading Wednesdays is a weekly feature
How to participate:
Grab the book you are currently reading and answer three questions:
1. What's the name of your current read?
2. Go to page 34 in your book (or 34% in your eBook) and share a couple of sentences.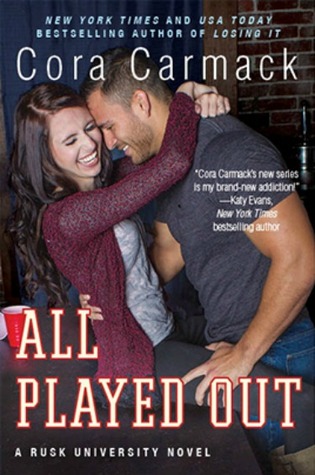 1. All Played Out (Rusk University #3) by Cora Carmack
2. "I told you to stay away from me."
He hums and frowns and says, "No. No, I distinctly recall you saying you were supposed to stay away from me."
"Oh, gorgeous. If what you're supposed to do and what you actually do are always the same thing, I think I need to stage an intervention."
3. Would I want to live in this world? Yes! I love all the characters from the Rusk University world and would love to hang out with these people. Drew and Dallas, Silas and Dylan, Stella, Ryan, Torres and Brookes... this is a great group of people and it's great to get to know them all as the series progresses.
What are you reading today? Want to share a snippet from page 34 (or 34%)?
I love comments so tell me below. :)