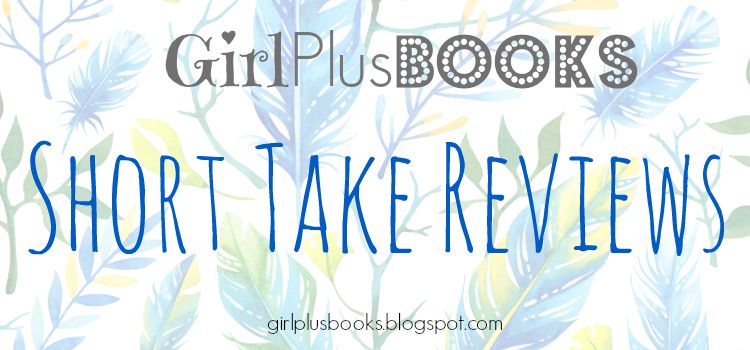 Chasing Impossible (Pushing the Limits #5) by Katie McGarry
Synopsis:
Tough and independent, seventeen-year-old Abby lets very few people into her inner circle. It's common knowledge in her Kentucky town that she deals drugs, but not even her closest friends know why. But when a deal goes south and Abby's suddenly in danger, she finds herself reluctantly forced to lean on daredevil Logan—a boy whose restless spirit matches her own.Logan has his own reasons for wanting to keep Abby at arm's length. But he never expected to find in her the one person who might help him face the demons he's tried so hard to run from.Together, Abby and Logan will have to make a decision: let their current circumstances weigh them down forever… or fight for the future they both thought was impossible.
MY THOUGHTS:
As much as I love and adore Katie McGarry, I have to admit I was a little nervous about Abby's story. I never really warmed to her as a secondary character in the previous books of the Pushing the Limits series. Naturally, McGarry worked her magic and I found myself completely invested and pulling so hard for Abby to find a way out of the life she was living. Abby has always been kind of a mysterious character so it was satisfying to finally get her story and understand her motivations. She had a lot of weight on her young shoulders and was immersed in a dangerous way of life in order to take care of responsibilities that were staggering for a girl her age. Abby was such a strong character and intensely private. Other than Isaiah, she kept everyone at arm's length - not only to protect herself but because she knew that letting anyone get close could endanger them as well.
Logan was another character who much wasn't known about his background, other than he was a guy who was something of a daredevil and he was intrigued by Abby. Logan had his own secret and while I didn't necessarily understand his insistence on keeping it from his friends, I still empathized with him and his struggle to find balance in his life. As he and Abby grew closer it began to change both their lives. I loved how Abby started to allow herself to finally open up to someone and let her guard down. When she is caught in a dangerous situation where a wrong move could cost her her life, Logan is determined to help despite Abby's efforts to keep him away from that part of her life. As always with McGarry's characters, Abby found herself faced with impossible decisions and my heart ached for a happy ending for this girl.
Katie McGarry never, ever disappoints and I always find myself completely immersed in her character's struggles. Abby and Logan weren't characters that I connected to as strongly as others in the series, but this was still a completely engaging read from one of my favorite authors.
4.25/5 STARS
A Thousand Boy Kisses by Tillie Cole
Synopsis:
One kiss lasts a moment. But a thousand kisses can last a lifetime.One boy. One girl. A bond that is forged in an instant and cherished for a decade. A bond that neither time nor distance can break. A bond that will last forever. Or so they believe.When seventeen-year-old Rune Kristiansen returns from his native Norway to the sleepy town of Blossom Grove, Georgia, where he befriended Poppy Litchfield as a child, he has just one thing on his mind. Why did the girl who was one half of his soul, who promised to wait faithfully for his return, cut him off without a word of explanation? Rune's heart was broken two years ago when Poppy fell silent. When he discovers the truth, he finds that the greatest heartache is yet to come.
MY THOUGHTS:
I was ridiculously excited for A Thousand Boy Kisses. That synopsis. That cover! And after reading it my overall feeling was: what a disappointment.
I love YA. I love contemporary. I love a good tearjerker. So this should have been a slam dunk. Instead, it was schmaltzy and maudlin and rather than drawing me in it had me rolling my eyes. I love a story where friendship turns into love - and Poppy and Rune's story started when they were just children. Even though they were just too precocious for words but I kept going. When they were reunited as teenagers I was hoping to really get invested but I just couldn't do it. The writing always got in the way of the story. The dialogue felt so contrived and unnatural that it took away any realism for me. And Cole was so heavy handed with the tearjerker aspect of the story that it was like being hit over the head repeatedly with reminders that This Is A Sad Story! It was so emotionally manipulative that it no longer felt genuine. Every scene was written to play your emotions and remind you yet again how sad and tragic the story was (as if you could forget).
I truly do not understand the rave reviews for this one. Yes, it was sappy emotional but it was total overkill and ultimately that was what ruined it for me.