I'm so happy to be taking part in the blog tour for Layla Hagen's latest release, YOUR TEMPTING LOVE! This is the fifth book in the Bennett Family series but can absolutely be read as a stand-alone. I was introduced to this series with the fourth book, Your Inescapable Love, and instantly fell in love with the big, boisterous Bennett family, and with Layla's writing. But today is about celebrating the release of YOUR TEMPTING LOVE! Check it out and grab your copy today!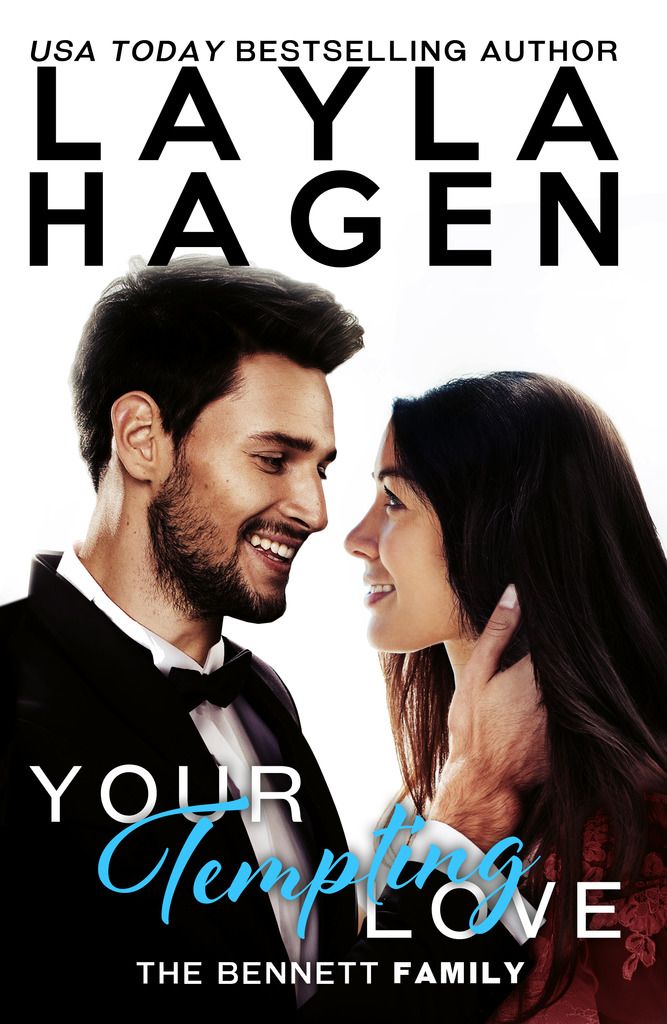 Releases February 17, 2017
Christopher Bennett is a persuasive man. With his magnetic charm and undeniable wit, he plays a key role in the international success of his family's company. Christopher adores his family, even if they can be too meddling sometimes… like when they recommend him to employ Victoria Hensley's decorating services for his new apartment in an attempt to set him up with her. Christopher isn't looking to settle down, but meeting Victoria turns his world upside down. Her laughter is contagious, and her beautiful lips and curves are too tempting. Victoria Hensley is determined not to fall under Christopher's spell, even though the man is hotter than sin, and his flirty banter makes her toes curl. But Christopher is her client, and she knows better than to get involved with clients. Besides, Victoria isn't looking for love. After her parents' death, Victoria is raising her much younger siblings, and she can't afford any mistakes. But Victoria and Christopher's chemistry is not just the sparks-flying kind, but the downright explosive kind. Before she knows it, Christopher is training her brother Lucas for soccer tryouts and reading bedtime stories to her sister Chloe. Victoria wants to resist him, but Christopher is determined, stubborn, and oh-so-persuasive. When their attraction and connection both spiral out of control, will they be able to risk it all for a love that is far too tempting?
After the sudden loss of her parents a year ago, Victoria is now raising her three younger siblings while also trying to grow her fledgling decorator business. She's excited to meet with potential new client Christopher Bennett after his sisters recommended her. Sparks fly at the very first meeting and, despite her misgivings at getting involved with a client, it doesn't take long for Victoria to know Christopher is someone special.
Christopher isn't interested in a serious relationship - or at least that's what he's been telling himself. But meeting Victoria changes his tune and he finds himself completely taken with her, and growing attached to her sisters and brother.
Victoria was such a down to earth and likable character. She had so much on her shoulders, between her business and caring for her siblings, but she handled it all remarkably well. She was full of self-doubt when it came to raising her siblings but she didn't give herself enough credit. She was patient and loving and always put their needs ahead of her own. I had such much respect for her. She was cautious about getting involved with Christopher, aware of how a new relationship might effect her brother and sisters, but once she did I loved how open and giving she was with him.
Christopher was impossible to resist. He was handsome and funny and so full of charm. I loved that he wasn't put off by Victoria's responsibility to her family and instead took an active role and made himself available, especially to the two younger children.
My favorite thing about about their relationship was the total absence of artifice. They were so open and honest with one another - there was no game playing, no coyness, just two people who were so supportive of one another and willing to take a chance on the possibility of a future together. Their relationship wasn't without its challenges, and they didn't always get it right the first time, but it was impossible not to pull for Christopher and Victoria and the happiness they deserved.
If you're a fan of contemporary romance, I wholeheartedly recommend Your Tempting Love and the entire Bennett Family series.
Get your hands on the rest of the Bennett Family books: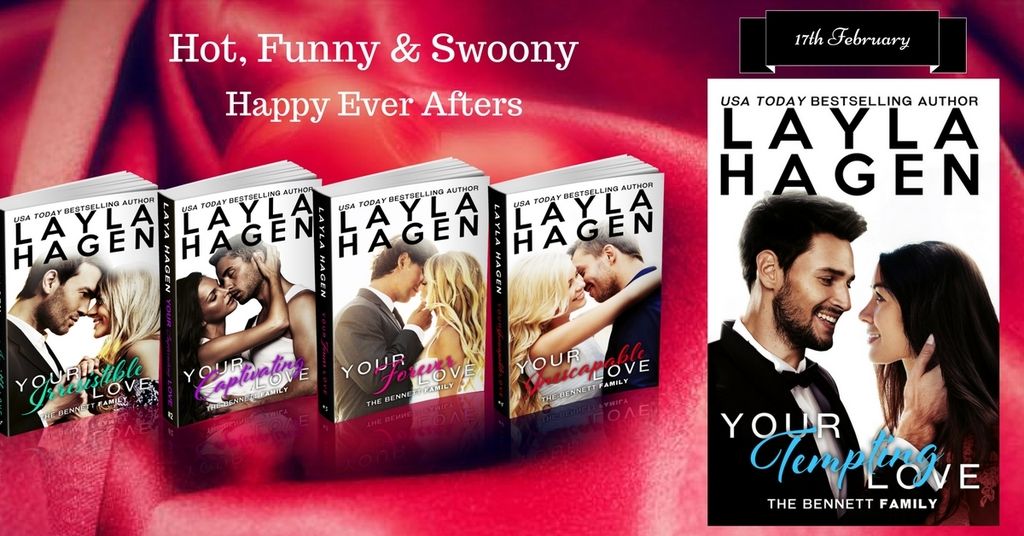 Your Irresistible Love (The Bennett Family Series, Book 1):
Your Captivating Love (The Bennett Family Series, Book 2):
Your Forever Love (The Bennett Family Series, Book 3):
Your Inescapable Love (The Bennett Family Series, Book 4):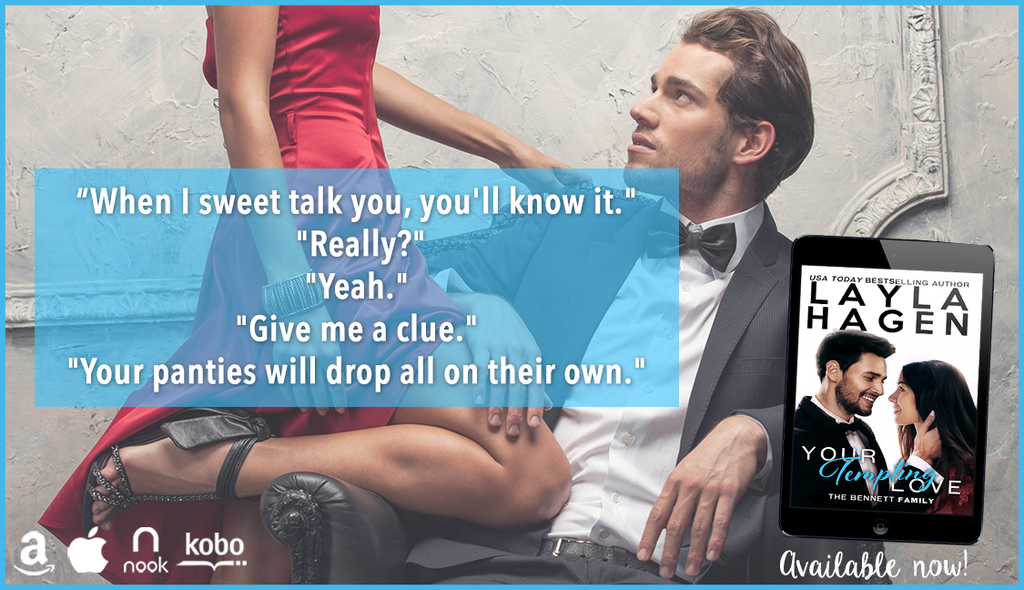 About Layla Hagen
Layla Hagen is a USA Today bestselling author of contemporary romance. She fell in love with books when she was nine years old, and her love affair with stories continues even now, many years later. She writes steamy and romantic stories and can't wait to share them with the world. She is represented by fabulous Louise Fury (The Bent Agency)
Connect with Layla Hagen: Website
:
http://laylahagen.com/
Facebook
:
https://www.facebook.com/LaylaHagenBooks/
Twitter
:
https://twitter.com/laylahagen