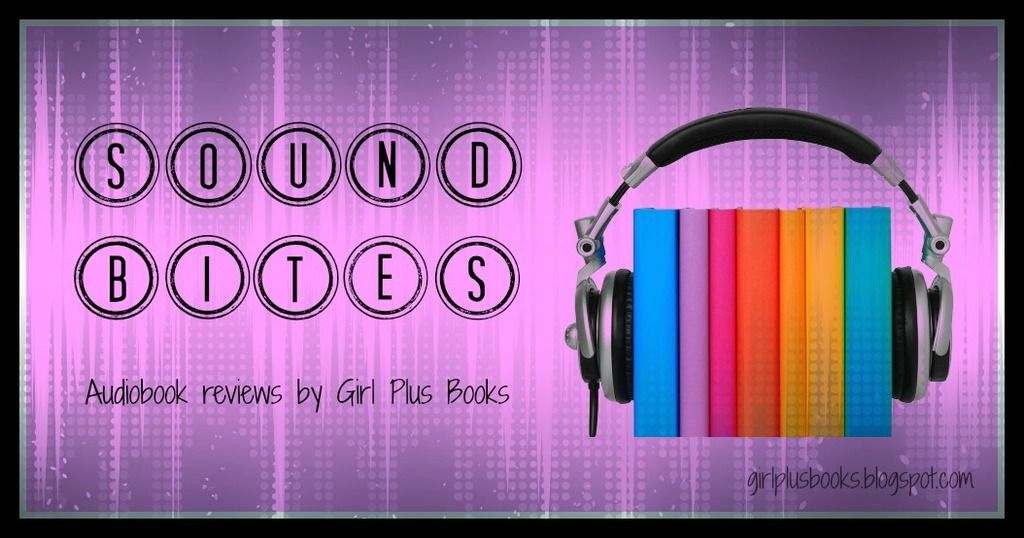 I've really done an about face over the last year when it comes to audio books. I enjoy listening on my daily commute and I almost almost have one downloaded from my library's Overdrive app that I'm currently listening to (in addition to whatever I'm currently reading). However, I'm a total purist when it comes to reading and while audio books can be fun, for me it's never as rich an experience as actually reading the physical book. Because of that, my thoughts are pretty brief and I'll be combining a couple reviews in each Sound Bites post.
Rowdy (Marked Men #5) by Jay Crownover
Narrated by: Cody Hammersmith and Alexandra Marcuse
Synopsis:
After the only girl he ever loved told him that he would never be enough, Rowdy St. James knocked the Texas dust off his boots and set out to live up to his nickname. A good ol' boy looking for good times and good friends, Rowdy refuses to take anything too seriously, especially when it comes to the opposite sex. Burned by love once, he isn't going to let himself trust a woman again. But that's before his new co-worker arrives, a ghost from the past who's suddenly making him question every lesson he ever learned.
Salem Cruz grew up in house with too many rules and too little fun—a world of unhappiness she couldn't wait to forget. But one nice thing from childhood has stayed with her; the memory of the sweet, blue-eyed boy next door who'd been head over heels in love with her little sister.

Now, fate and an old friend have brought her and Rowdy together, and Salem is determined to show him that once upon a time he picked the wrong sister. A mission that is working perfectly—until the one person that ties them together appears, threatening to tear them apart for good.
WHAT I LIKED:
While this was probably my least favorite of the Marked Men series, I still enjoyed Rowdy's story and the continued involvement of all the previous characters. I liked getting Rowdy's back story and it went a long way in explaining his lack of (romantic) attachments and his preference to just be a good-time guy. To be honest, I didn't connect much with Rowdy and Salem's story and I found myself getting most of my enjoyment from all the other Marked Men cast of characters. Seeing all the new developments with Rule/Shaw, Jet/Ayden, Rome/Cora and Nash/Saint did my heart good.
WHAT I DIDN'T LIKE: The female narrator almost ruined the whole experience for me. She spoke in a monotone and her voice had as much emotion as an automated telephone voice system. That probably didn't help me warm to Salem but even with the narration aside, I just never cared for her. I found her motivations confusing and it took me by surprise when I realized she was interested in Rowdy romantically. Any mention of their previous relationship (as kids) focused only on their friendship so her sudden desire for Rowdy felt completely out of left field. I felt like she really forced the relationship. Overall, I just wasn't a fan of Salem's addition to the group.
3.25/5 STARS
Asa (Marked Men #6) by Jay Crownover
Narrated by: Christian Fox and Harper Kendall
Synopsis:
Starting over in Denver with a whole new circle of friends and family, Asa Cross struggles with being the man he knows everyone wants him to be and the man he knows he really is. A leopard doesn't it change its spots and Asa has always been a predator. He doesn't want to hurt those who love and rely on him, especially one luscious arresting cop who suddenly seems to be interested in him for far more than his penchant for breaking the law. But letting go of old habits is hard, and it's easy to hit bottom when it's the place you know best.

Royal Hastings is quickly learning what the bottom looks like after a tragic situation at work threatens not only her career but her partner's life. As a woman who has only ever had a few real friends she's trying to muddle through her confusion and devastation all alone. Except she can't stop thinking about the sexy southern bartender she locked up. Crushing on Asa is the last thing she needs but his allure is too strong to resist. His long criminal record can only hurt her already shaky career and chasing after a guy who has no respect for the law or himself can only end in heartbreak.

A longtime criminal and a cop together just seems so wrong . . . but for Asa and Royal, being wrong together is the only right choice to make.
WHAT I LIKED:
When Asa was first introduced in the second book, Jet, I couldn't stand him. And knowing the final book in the series was focused on him had me cringing. No way was I ever going to get behind this guy. What a difference a few books can make! I loved getting Asa's story and reading from his point of view. There has been such growth and change in his character over the last 4 books and seeing Asa's redemption was so satisfying. Royal was likable I appreciated her willingness to see beyond Asa's past and instead focus on the man he'd become. I was pulling hard for Asa to make peace with his past and allow himself to find some happiness. The epilogue ended things on a perfect note, with everyone together, and seeing how far these characters had come over the span of six books was a little emotional. (Side note: Christian Fox's narration for Asa was perfection.)
WHAT I DIDN'T LIKE:
This one felt a little different than the other books in the series in that the story felt more insular and less of an ensemble. There were brief scenes with Rome and Rule and a few others but I missed the inclusion of all the characters in this big group of family and friends.
3.75/5 STARS