It's a chance to share news - a post to recap the past week on your blog,
showcase books and things we have received, and share news about what is
coming up on your blog in the week ahead. You can find the info here:
Book friends are the best! Sam (We Live and Breathe Books) sent me her hardcover copy of Hope and Other Punchlines. Because she's kind of amazing like that. Thank you again, Sam!

♥

In other Showing the Love news, shout-out to Wayfair for the fantastic customer service. The new headboard arrived with a small hole in the upholstery. Their response was fast, friendly and just overall awesome. They are sending a replacement and we will donate the other.

Aaaand, the Blues won the Stanley Cup!!! It's been 4 days and I'm still riding high from the win. :) I keep watching footage and when I see all the guys celebrating I admit it... I get a little emotional. LOL
WHAT I READ IN THE LAST WEEK:
This. Was. Wonderful. Ben identified as non-binary - and was kicked out of their home because of it. The first couple chapters absolutely broke my heart. This kid, standing outside in January, with no shoes on their feet, trying to call a sister they hasn't seen in ten years to come pick them up. It was like a gut punch. I will say there were a couple instances where it felt like a character's reaction was a little too perfect and they said the exact right thing at the exact right time, but that was my only quibble. Otherwise, I highly recommend this one.
WHAT I'M CURRENTLY READING
:
Why is it taking me so long to read this book?! I'm loving it, but I've also been reading it for over a week now. Gah! I guess it's a combination of (1) I haven't been making a lot of time to read lately and, (2) as much as I'm enjoying the story, it does feel a bit overly-long. Hopefully I will finish it today!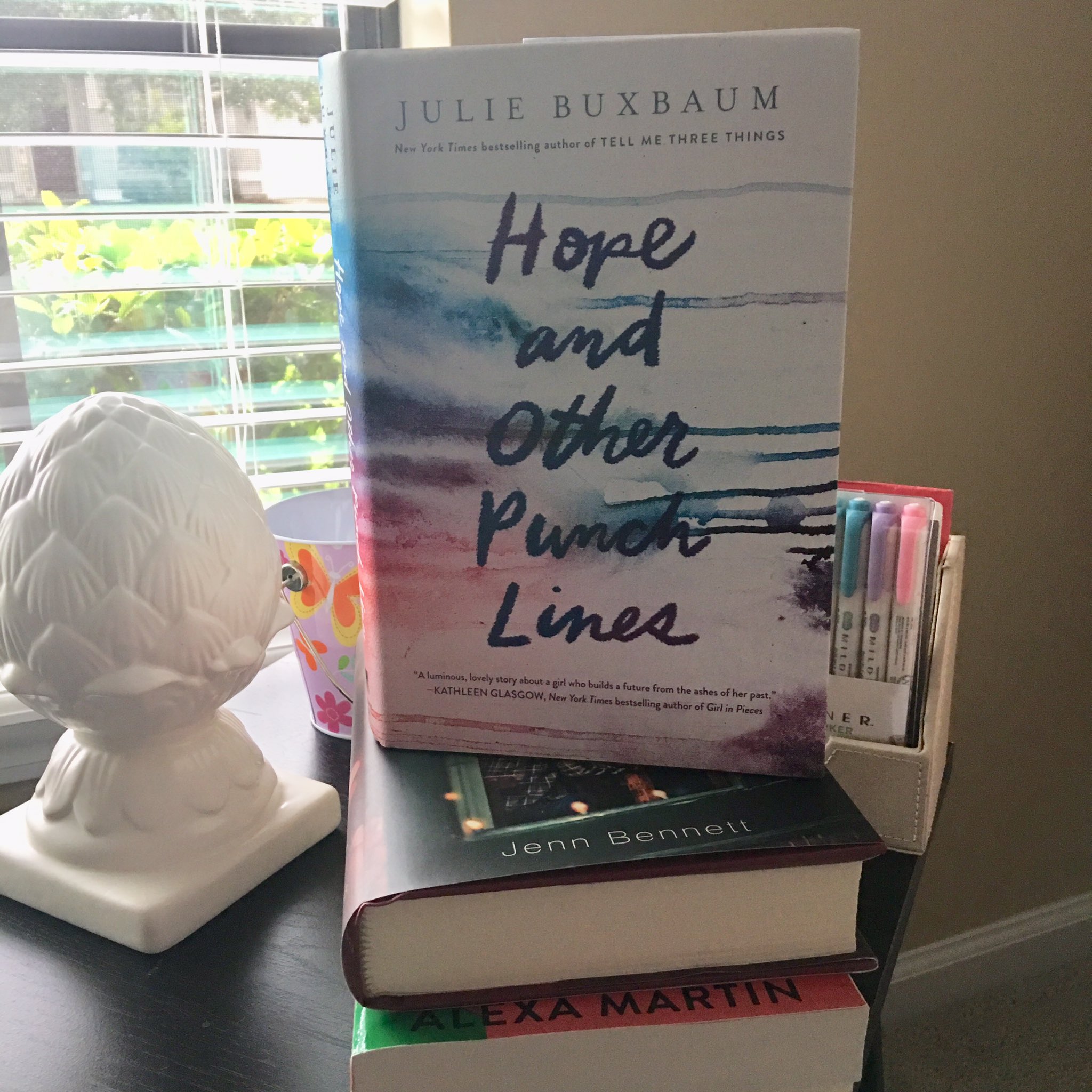 How was your week? Any new books? Any news to share?
I'd love to hear about it!