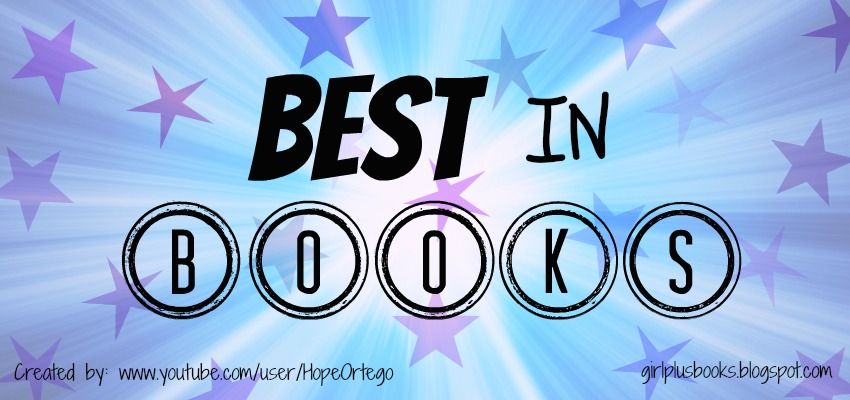 A playlist of her Best In Books videos can be found HERE.
_________________________________________________
Welcome to my Best in Books for March! Best in Books was created by my friend Hope and she was kind enough to let me join in on her feature (because she's awesome that way). Her BookTube channel is linked above and I hope you'll check her out. Now on to all the best bookishness in March...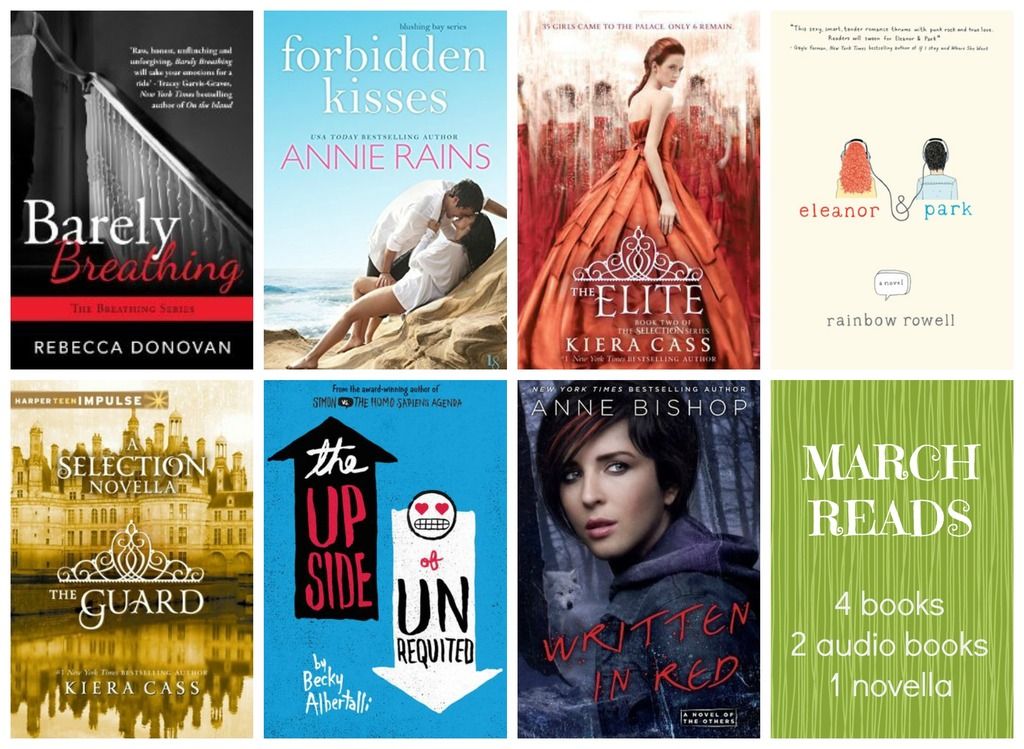 Molly from The Upside of Unrequited
I. Loved. This. Girl.
I related to Molly *a lot.* Sometimes it felt like reading a book about teenage me. The insecurities, the uncertainty... it was all there. She felt utterly authentic and her growth throughout the book had me cheering for her. I want to be friends with this girl.

Park from Eleanor & Park
Ever since my first read of this gem of a book I have maintained that every girl should be so lucky as to have a first love like Park. Park, with his love of music, of comics, and eventually of Eleanor. He was so adorably open in his feelings for Eleanor, so willing to put himself out there, and so determined to be her knight and 'save' her even when it meant saying goodbye and breaking his heart.

Emma's Mother from Barely Breathing
OMG, the woman was a train wreck! After her appearance in the first book it's not like I had any warm and fuzzy feelings toward her but her actions in Barely Breathing pretty much crushed any hope for a Mother of the Year award. She was manipulative, she was unstable (alcohol and drug use), she was emotionally and physically abusive and basically an all-around failure as a stable, responsible parent. When it came to providing a safe place for Emma she was a giant failure.
The Upside of Unrequired by Becky Albertalli

When Patty came out, the first thing Grandma did
was try to set her up with the cantor's daughter.
Who is actually straight, but Grandma gets thrown off
when women have short hair.

The Elite by Kiera Cass
Not exactly a plot twist but there was a scene within The Elite that surprised me. One of the girls was punished in a very public and very brutal way I did not see it coming and it definitely took me by surprise.

Eleanor & Park by Rainbow Rowell
I was completely and utterly charmed by Eleanor & Park - the book and the characters. Rowell managed to convey the feelings of first love, the feelings of being 16, and all that entails, so perfectly. There were so many scenes that warmed my heart and others that broke my heart. I mean, if this doesn't give you the feels, what does?
"I don't like you, Park," she said, sounding for a second like she actually meant it.
"I..." - her voice nearly disappeared - "think I live for you."

He closed his eyes and pressed his head back into his pillow.

"I don't think I even breathe when we're not together," she whispered. "Which means, when I see you on Monday morning, it's been like sixty hours since I've taken a breath. That's probably why I'm so crabby, and why I snap at you. All I do when we're apart is think about you, and all I do when we're together is panic. Because every second feels so important. And because I'm so out of control, I can't help myself. I'm not even mine anymore, I'm yours, and what if you decide that you don't want me? How could you want me like I want you?"

He was quiet. He wanted everything she'd just said to be the last thing he heard. He wanted to fall asleep with 'I want you' in his ears.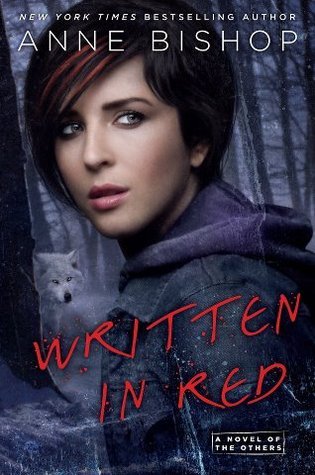 Written In Red by Anne Bishop
When it comes to genres, I'm a contemporary girl. And I don't often stray. When I do, it's for the rare paranormal or fantasy, but it doesn't happen often. But on a whim I downloaded the audio version of urban fantasy Written in Red. And I loved it! I was immediately invested in the story and the characters and the totally unique world that Bishop created. I'm loving the relationships (Simon and Meg!) and all the distinct personalities of the inhabitants on the Lakeside Courtyard. I just downloaded the second book in the series and I'm so ready for more!

The Upside of Unrequited by Becky Albertalli
I don't know how she does it, but when it comes to spot-on portrayals of teenagers and all the highs and lows they experience, Becky Albertalli is the master. Just like with Simon Vs. the Homo Sapiens Agenda, Albertalli created a completely authentic voice for Molly and surrounded her with family and friends that leaped off the page. It had humor, it had heart, it was honest and just so, so good.
______________________________________________________
Now it's your turn: What was the best book you read in March?