A playlist of her Best In Books videos can be found HERE.
_________________________________________________
Welcome to my Best In Books for June! I was hoping to have this done and posted on the 1st of the month but the four day holiday weekend basically hijacked all my good intentions. :)
Best in Books was created by my friend Hope and she was kind enough to let me join in on her feature (because she's awesome that way). Her BookTube channel is linked above and I hope you'll check her out. Now on to all the best bookishness in June...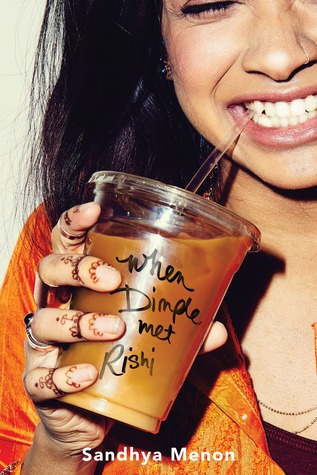 Dimple from When Dimple Met Rishi
Dimple was such a refreshing character. In many ways she broke the standard for female YA protagonists. She wasn't concerned with fashion and makeup, she wasn't yearning for true love. She was intelligent and career-minded and focused on breaking barriers in the male-dominated field of web development. Despite her usual confidence, Dimple wasn't without her insecurities - she just didn't let them cripple her. She was headstrong and temperamental but also willing to admit when she was wrong. And she embraced her geek factor with both arms. What's not to love about this girl?
Ryan Wesley from Him
For some reason Him isn't a book I mention a lot even though I *love* both it and its follow-up, Us. I did a reread of Him in June, this time on audio, and it reminded me of how much I adore both Jamie Canning and Ryan (Wes) Wesley. But I'm choosing Wes for this month's best male character. Yes, he's ridiculously hot, and funny and the life of the party. But Ryan is also incredibly selfless and time and time again he sacrificed his own feelings for what he thought was right. The times that he did allow himself to go after what he wanted he was filled with guilt over the possibility that he made things difficult for Jamie or harmed their friendship. I loved watching as he eventually made decisions based on his feelings for Jamie and the way he wanted to live his life - and was ready to deal with the consequences. Big love for Ryan Wesley!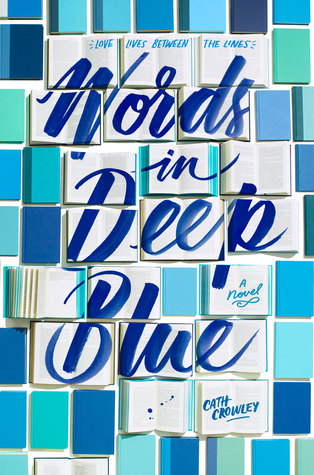 Words in Deep Blue by Cath Crowley
The dry humor I love was abundant in this one. While overall the book wasn't a total success for me, the wit and the clever banter kept me entertained.
"How do you feel?" Lola asks.
"Like I've just had every single one of my organs harvested while I'm still alive."
"Good to know you''re not overreacting," she says."
And...
Once Greg is satisfied that I'm taped sufficiently, he films me some more, and says I can find myself on YouTube under 'd***head.' I suggest to him that surely the 'd***head' is the guy who strips another guy naked and tapes him to a pole. I am clearly the d***head-ee.
"F***, I hate you," Greg says.
"Believe me, the feeling is mutual."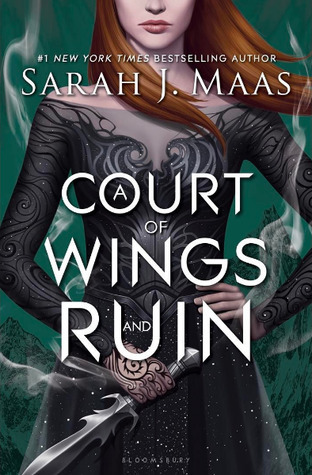 A Court of Wings and Ruin by Sarah J. Maas
"We will walk onto that field and only accept Death when it comes to haul us away to the Otherworld. We will fight for life, for survival, for our futures. But if it is decided by that tapestry of Fate or the Cauldron or the Mother that we do not walk off that field today... " His chin lifted. "The great joy and honor of my life has been to know you. To call you my family. And I am grateful - more than I can possibly say - that I was given this time with you all."
Brett from Until It Fades by K.A. Tucker
This one was a no-brainer! I adored Brett from start to finish. He was sweet and kind and completely humble and grounded despite his celebrity status and privileged upbringing. His concern was always with protecting Catherine from the unwanted publicity. He was generous to a fault, open with his feelings, and easily embraced Catherine and her daughter into his life. I loved this guy!♥
Sugar & Gold by Emma Scott
Having never read anything by Emma Scott I wasn't sure what to expect. Color me impressed! I absolutely loved this contemporary romance with a paranormal twist. The characters, the writing, the plot, the sheer emotion... it was all there for me. I was railing against cruel twists of fate, swooning at the feels, loving the secondary characters, and so invested in where the story was going. So much more than I bargained for and I'm now excited to read more from Emma Scott.
The last book the in the series (from Feyre's point of view, anyway) did not disappoint. While I think that A Court of Mist and Fury was the strongest of the three, ACOWAR was still epic in its telling of the continued struggle of Feyre and Rhysand against Hybern. There was action and adventure, romance, loss, humor, surprises, suspense and so much more. Maas is a master at creating a story that is completely and totally immersive.
______________________________________________________
Now it's your turn: What was the best book you read in June?