A playlist of her Best In Books videos can be found HERE.
_________________________________________________
Welcome to my Best In Books for July! I was hoping to have this done and posted on the 1st of the month but the four day holiday weekend basically hijacked all my good intentions. :)
Best in Books was created by my friend Hope and she was kind enough to let me join in on her feature (because she's awesome that way). Her BookTube channel is linked above and I hope you'll check her out. Now on to all the best bookishness in July...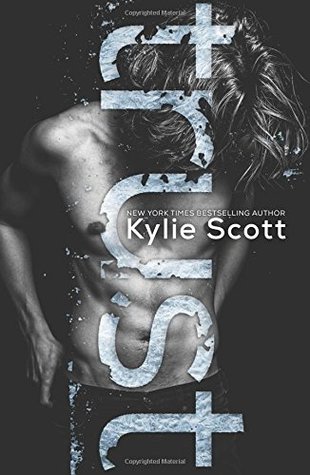 Edie from Trust
I seriously loved Edie. She felt 100% realistic and I would totally have been friends with this girl. In the aftermath of a traumatic event, Edie was struggling but never went off the deep end. She was dealing the best she could, opening up to the one person who could understand, and sorting out her feelings for a guy that everyone else had already written off. I found her to be so relatable and I loved her honesty and her humor. Loved this girl!
This was a tough one! I was so tempted to go with John (also from Trust) but when it comes down to it, there's just no topping Jamie and Wes. I did a re-read of Us in July (on audio this time) and I loved experiencing the continuation of their story all over again. These two guys have such distinct personalities, balance each other so well, and absolutely bring out the best in each other. Jamie's laid-back calm and openness, Wes's intensity and selflessness, their utter commitment to one another... what's not to love?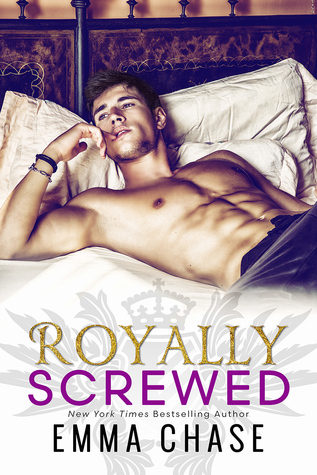 Royally Screwed by Emma Chase
Emma Chase proved to be a master at witty banter and the dry humor that I love so much. This exchange between brothers Nicholas and Henry was one of my favorites.
I approach my brother, leaning against the wall beside him, arms crossed.
"Congratulations," he says, sulking. "Bastard."
"Thank you."
"Olive looks gorgeous. Prick."
"She does. I'll tell you you said so."
"I'm really happy for you. Wanker."
I laugh. "It's going to be all right, Henry."
He drinks from his flask, flinching as he swallows. "Easy for you to say. Prat."
I squeeze his shoulder. "Are you ever going to forgive me?"
He shrugs. "Probably. Eventually. Of course I will. When I'm sober."
"Any idea when that may be."
"Henry, there you are!" our grandmother clucks from across the room. "We must speak about the memo I sent you... "
Henry lifts his flask and shakes his head. "Not today."
Etched in Bone by Anne Bishop
This quote caught my attention because, unfortunately, it's sometimes true.
"Maybe it was human nature to want to please the person who rejects you, who wants you to prove you deserve to be loved."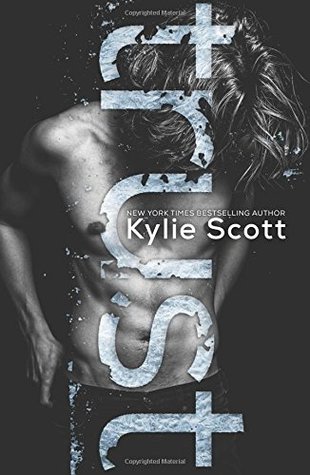 John from Trust
New book boyfriend alert! This guy... I seriously loved John. He had a great redemption arc (which I love to read about), he struggled to turn his life around despite not having much in the way of role models or a support system, he was open and honest and was just totally refreshing. (P.S. It breaks my heart that they've already changed the cover for this one because I *love* this cover.)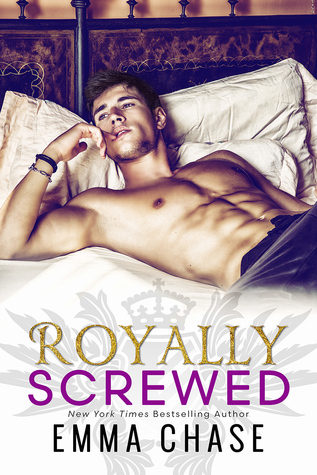 Royally Screwed by Emma Chase
I'd never read anything by Emma Chase and I picked up Royally Screwed on a whim - just something to listen to on my commute. I was expecting nothing but a light and fun bit of fluff to pass the time. And this was a fun read. So much witty banter, so many hilarious one-liners and comebacks. But what surprised me was how somehow, in between all the laughs and the sexytimes, Chase also managed to make me truly care about the characters - so much so that I actually got teary during an emotional scene near the end. And that was a surprise and way more than I bargained for. Kudos to Emma Chase!
I kind of O.D.'d on YA in July (and I really need to take a break from it this month) but even so, Trust by Kylie Scott was a total stand-out from everything else I read last month. I was hooked from the first page and could hardly put this one down. I loved Edie, I loved John, I loved the writing. Trust was one of those unputdownable books for me and if this is how Kylie Scott does YA I hope she does more.




______________________________________________________
Now it's your turn:
What was the best book you read in July?