I've seen these Currently posts from Jamie at The Perpetual Page-Turner and have always enjoyed them. So, for a little something different today, join me as I share what's Currently happening in my world.
Currently listening to on audiobook: I'm doing a re-read (well, re-listen) of the Marked Men series by Jay Crownover and I'm currently listening to the second book, Jet.
Currently listening to: The overhead Muzak at the office which is playing... *I'm straining to hear because I have it turned down low*... some country song I've never heard of. How's that for informative? 😉
Currently eating: Sargento Balanced Breaks. The kind with the sharp cheddar, cashews and cranberries. Deelish!
Currently drinking: McDonald's sweet iced tea. Some people have their morning coffee... I have my morning tea from McD's. :)
Currently wearing: A rather boring and sedate work outfit: gray trousers, a black cami, and a black and white jacket/blazer.
Currently watching: I watched the latest episode of Game of Thrones on Sunday night. That's it for my TV viewing this week. If you've been around here for any length of time you know I'm not much of a TV watcher.
Currently waiting on my DVR: That would be nothing - because I don't own a DVR. And I don't have Netflix. I wasn't kidding when I said I'm not a TV watcher. LOL
Currently looking at: The sad state of my desk. I'm surrounded by expense reports, notes, notices for my notary renewal, and the Wall Street Journal.
Currently opened tabs: Goodreads, gmail, my blog, CNN and the local news site for a weather update (it's going to storm this afternoon and the humidity is at 96% - ugh!).
Currently texting: My husband - to tell him I love the little coin holder he bought for my car. 😊
Currently on my library holds list: On my library's Overdrive app, I have the ebook of The Seven Husbands of Evelyn Hugo by Taylor Jenkins Reid on hold, and the audiobook of Bossman by Vi Keeland on hold.
Currently on my book to-buy list: Trust by Kylie Scott. I have an eARC but I loved it so much I want a physical copy. Unfortunately they've already changed the cover and I want the original cover. *sigh*
Currently adding to my Goodreads TBR list: Say You'll Remember Me - if Katie McGarry writes it, I'm going to read it.
Currently adding to my physical TBR: Damaged Like Us by Krista & Becca Ritchie. I love having a physical copy of the epicness that is a new release from KBR.
Currently recommending: Kissing Max Holden by Katy Upperman. It was so, so good and I'm already antsy for whatever Katy writes next. My stop on the blog tour is Friday and my review will post then. Spoiler alter: I loved it! 😍
Currently talking about on the blog: On Monday I shared an excerpt from debut author Tiffany Pitcock's Just Friends.
Currently coveting for myself: A mental health day. I had a week off in late April/early May but that already feels like a lifetime ago. I need to plan a day off *soon*... and spend it doing exactly what I want.
Currently contemplating: Whether to order delivery for lunch or chance going out (I don't want to get caught in the rain)
Currently loving: High-Spreadability Fluid Primer by The Ordinary. The Ordinary is quickly becoming my go-to brand for skin-care. I love everything I've tried.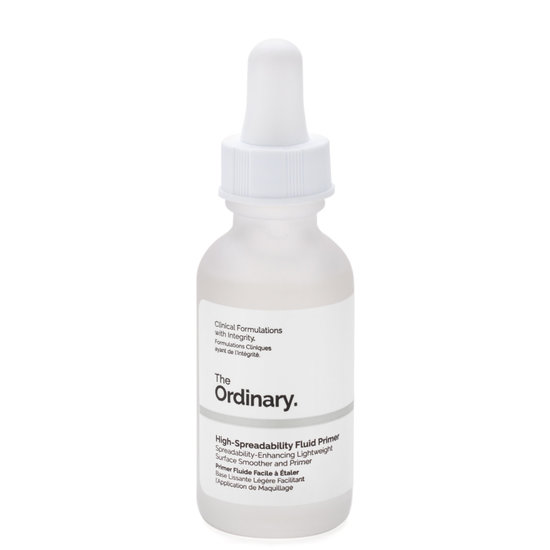 Currently learning: that I've missed the deadline for lunch delivery orders (guess I'm going out whether it's raining or not!)
Currently dreaming of: reading poolside
Currently looking forward to: Breakfast with my mom and sisters on Sunday
Currently procrastinating: dealing with the expense reports sitting on my desk 😬
Currently griping about: Clark's Fish Camp no longer has flounder stuffed with shrimp and cheese on the menu. How dare they! I mean, seriously, it's the only place that had it. And now they have forsaken me. Grrr.
Currently need to do: finish this post, slog through some work emails, schedule the August service awards
Currently celebrating: Um... it's Wednesday so the work work week is half over?
Currently feeling: like this "quick" post took waaay longer than I expected. LOL
So that's what's currently happening in my life! It'd be fun if you picked a couple of my "currently" topics in the comments and told me what you are currently up to!