It's a chance to share news - a post to recap the past week on your blog,
showcase books and things we have received, and share news about what is
coming up on your blog in the week ahead. You can find the info here:
So is everyone whipped into a frenzy of excitement that Christmas is just two days away? Or do you find yourself in a panic because you're nowhere near ready? I happy to say, I'm a lot closer to the former this year - and it's a good feeling. :) It's been a really busy week - at the office, with last-minute shopping, gift-wrapping, and preparations - but it hasn't been too overwhelming and it's great to know that all the big stuff is done and I'm actually enjoying it all. There have definitely been years past where it felt like it all passed in a blur of stress and to-do lists and it's so disappointing when that happens. I really do like to think it's a special time of year. I hope it is for you, too.
Our real Christmas celebration is on Christmas Eve when the whole family gathers at my parent's house. There's no formal sit-down dinner, just heavy hors d'oeuvres and some Christmas treats. We eat and talk and exchange gifts. It's a very relaxed evening and one of my favorites nights of the year. Christmas Day is even more low-key. This year I'll be hosting lunch and part of the family will come over for that. I'm looking forward to lots of family time.
I hope however you spend the holiday - at home, traveling to be with family or friends, on a getaway somewhere exotic - that you'll be safe and well and have a wonderful time. Merry Christmas and Happy Holidays!
I'll leave you with this compilation of Christmas commercials. I'll admit that a couple of them got me a bit teary-eyed!
WHAT I READ IN THE LAST WEEK:
As I mentioned in my WWW Wednesday #35 post, I have... feelings about this one. And I plan to have a review posted this coming week sooo, it's coming.
My third listen of this first book in the Marked Men series. Once a year since 2016 - it seems to be a tradition now. :) I just don't seem to tire of these characters or their stories. They feel like friends.
WHAT I'M CURRENTLY READING
: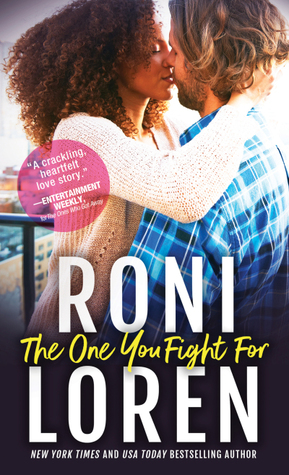 I'm not connecting with this one as quickly as I did the first two books in the series and I'm not sure if it's the book or me. I'll keep reading and hopefully things will click into place very soon.
WHAT I'M CURRENTLY LISTENING TO:
This series is The One for me. My favorite contemporary series ever. Krista & Becca are incredibly gifted and created a cast of characters that feel so completely real that they continue to touch my heart, no matter how many times I revisit their stories.
KINDLE BOOKS
I've never read anything by Tessa Bailey but the synopsis of this one grabbed me.
Merry Christmas from my house to yours!
How was your week? Any new books? Any news to share?
I'd love to hear about it!